Who better to break in the holiday nail polish collections than my dear ole' Zoya? This is one fantastic collection simply because it contains lots of stunning colors AND glitters. Yup.
Go ahead and get your dance on.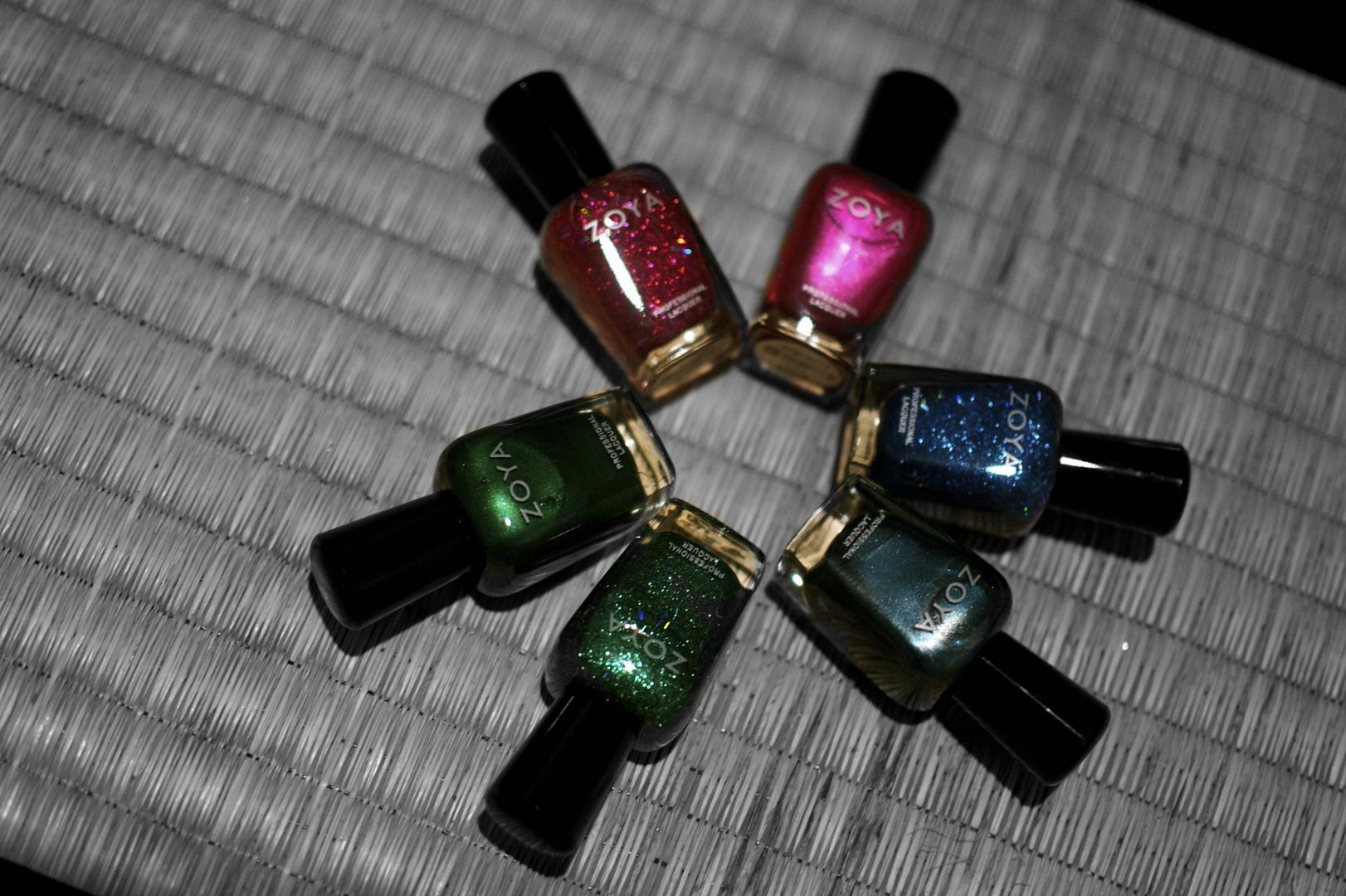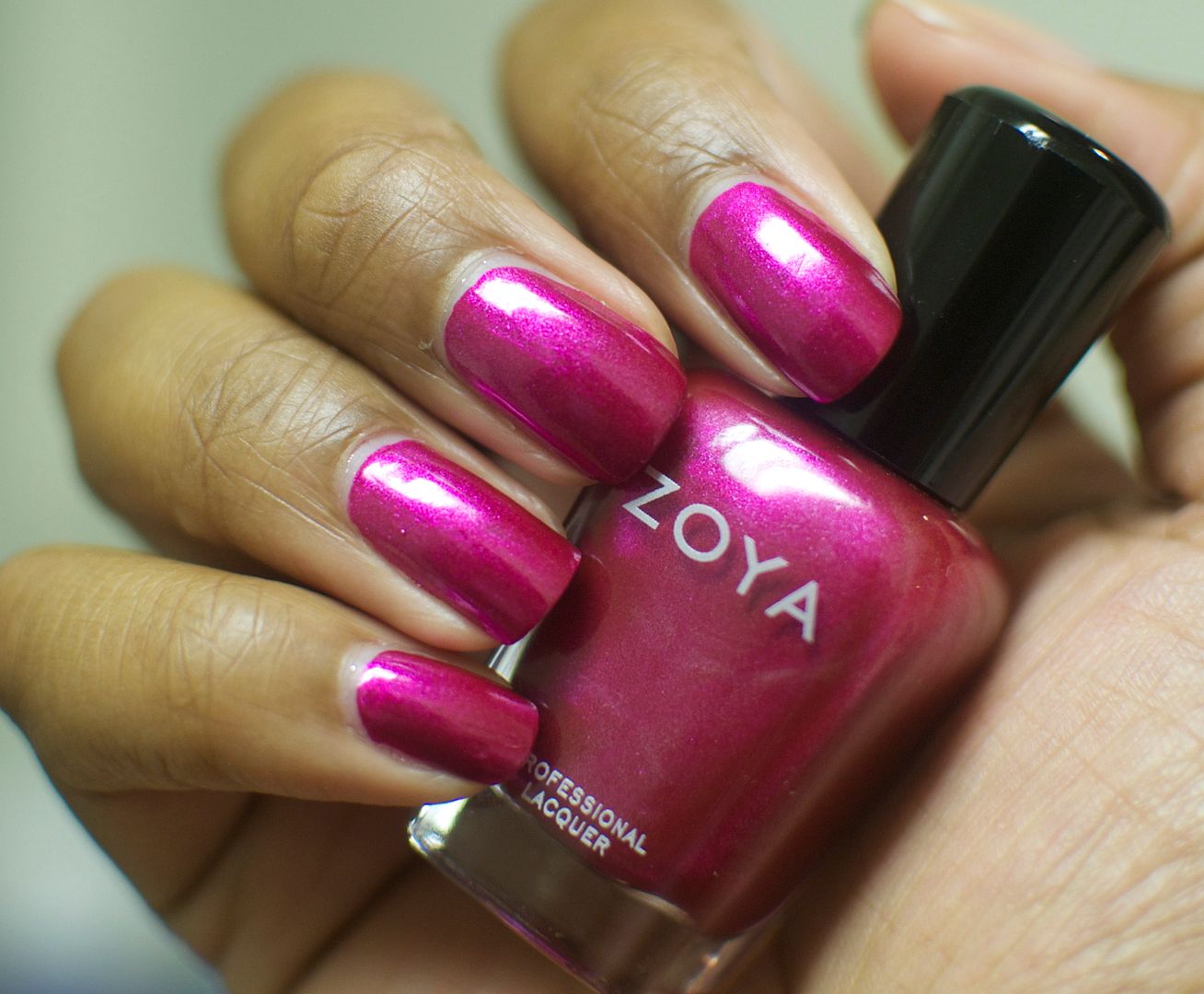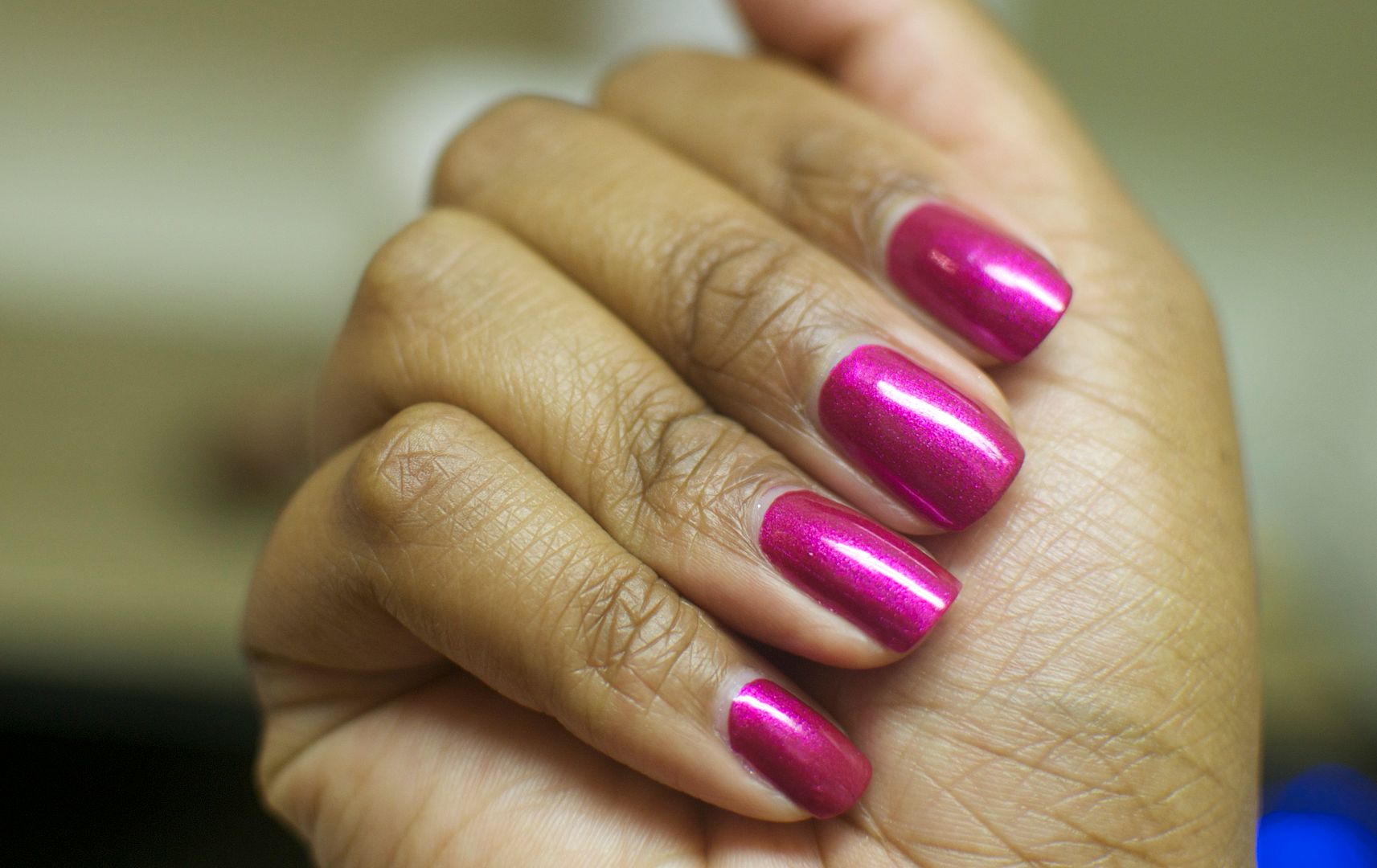 Izzy is a bright magenta that is just gorgeous. It has a bit of a foil-y finish and will make a fantastic pedi color.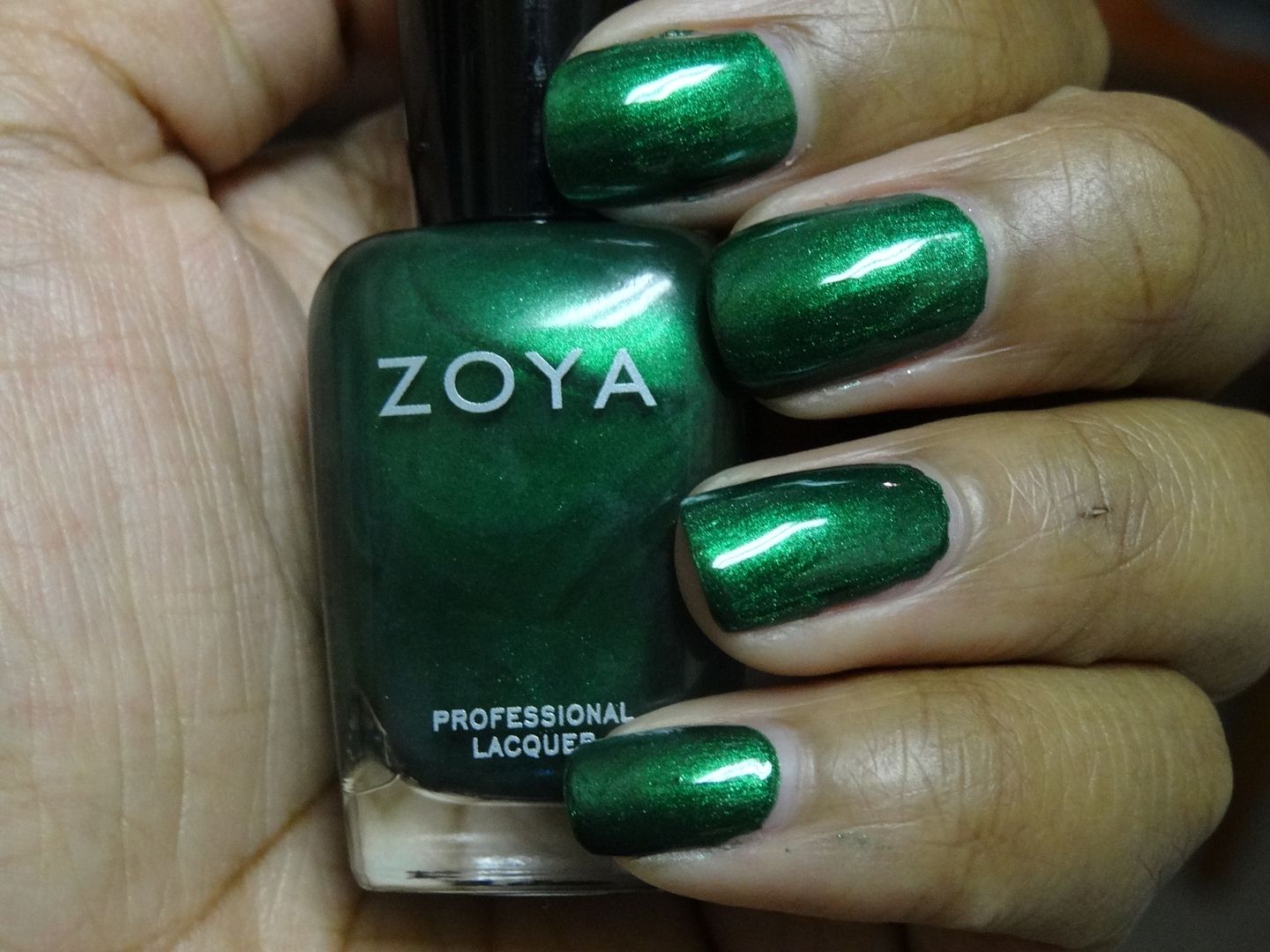 Holly is a bright green metallic that rocks my world. I remember when there weren't many emerald green polishes on the market and I'm glad to see another one.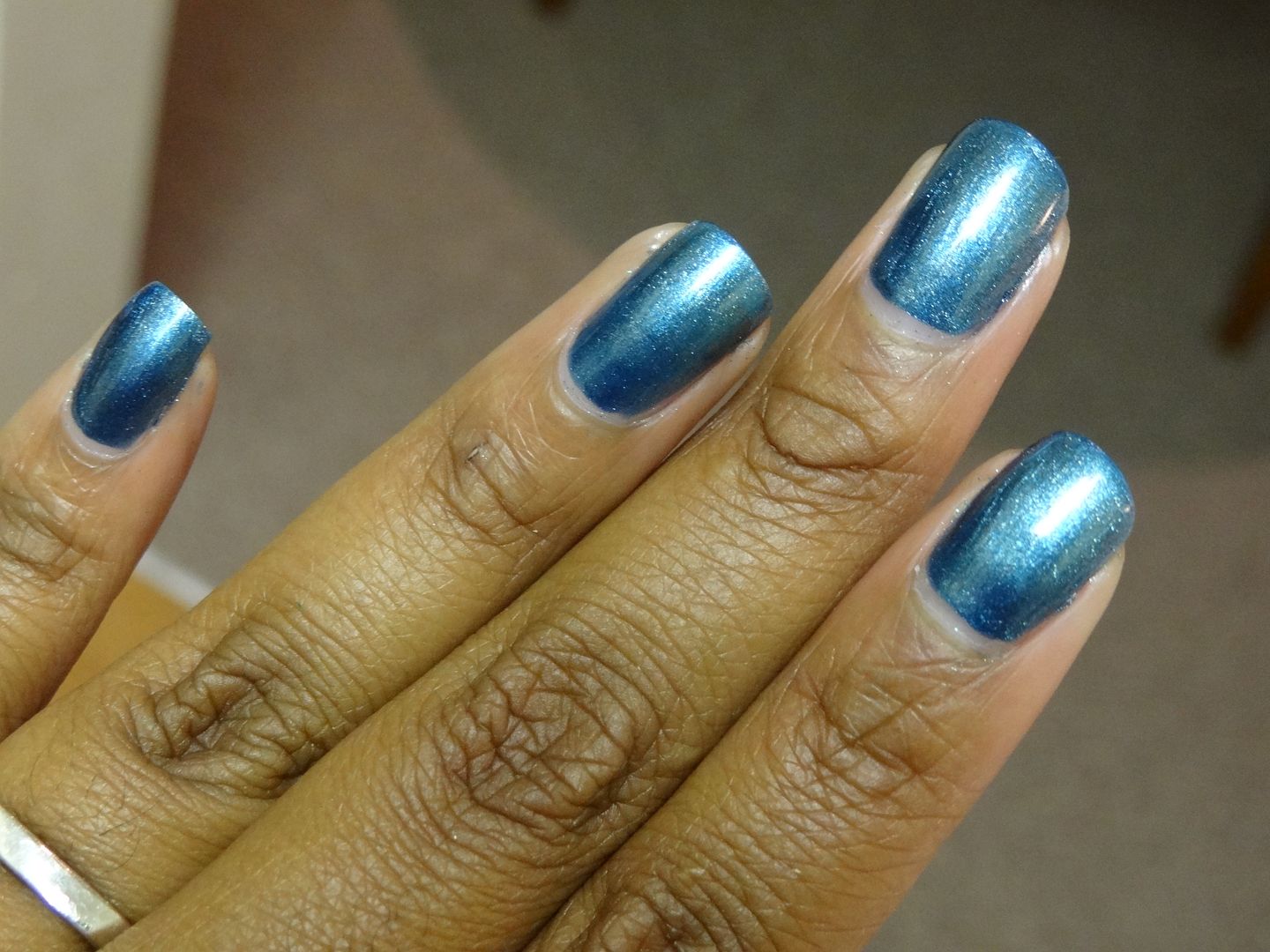 Noel is a light denim blue. I can't put my finger on any shades like it in my stash. I much prefer darker and richer blues but this one is okay.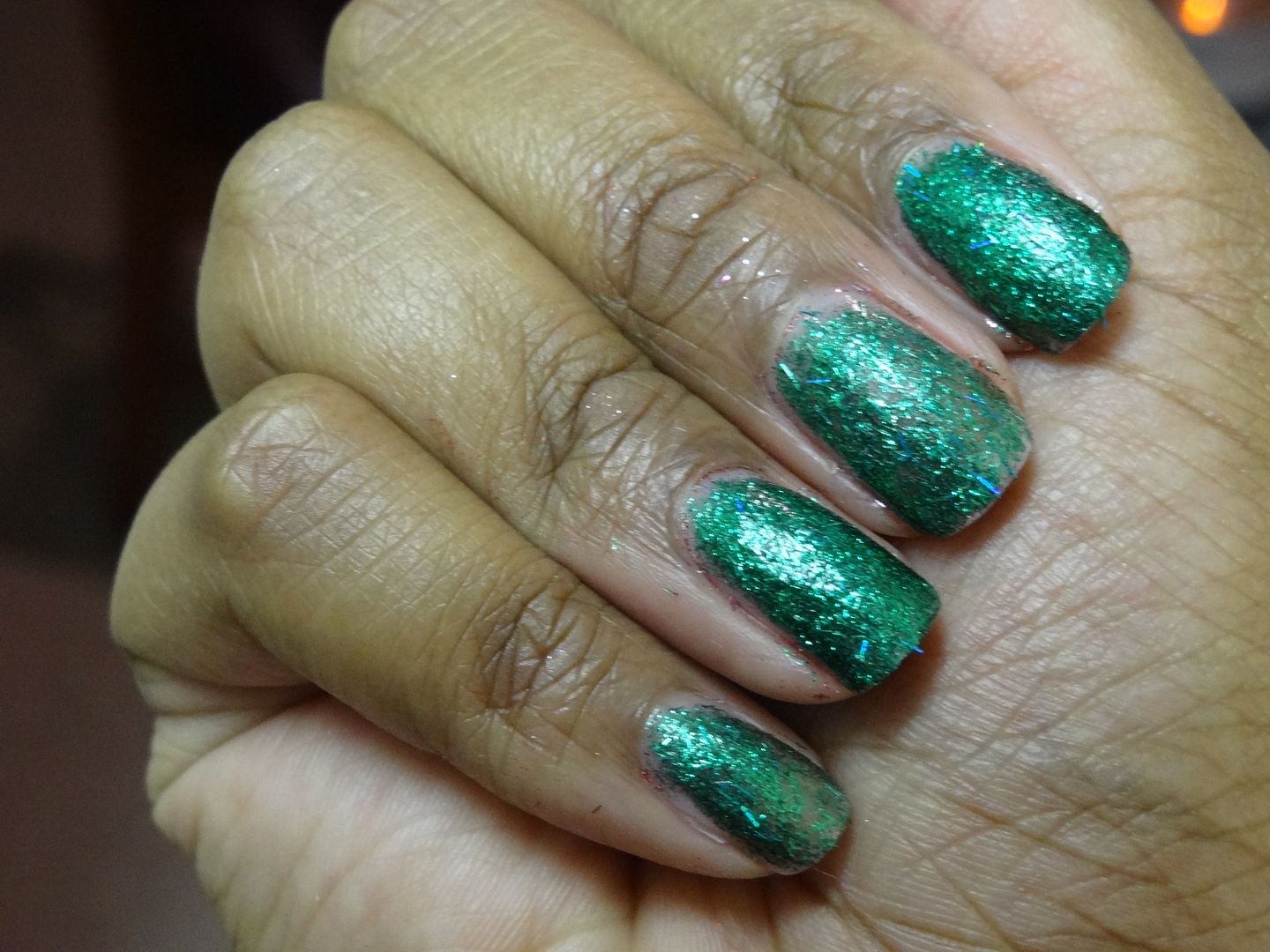 Rina is opaque at 3 coats but I wanted to show you swatches of it at one so you can get an idea of how it looks on its own. Thank you for this one, Zoya! An emerald bar glitter? I don't think we've seen anything like this.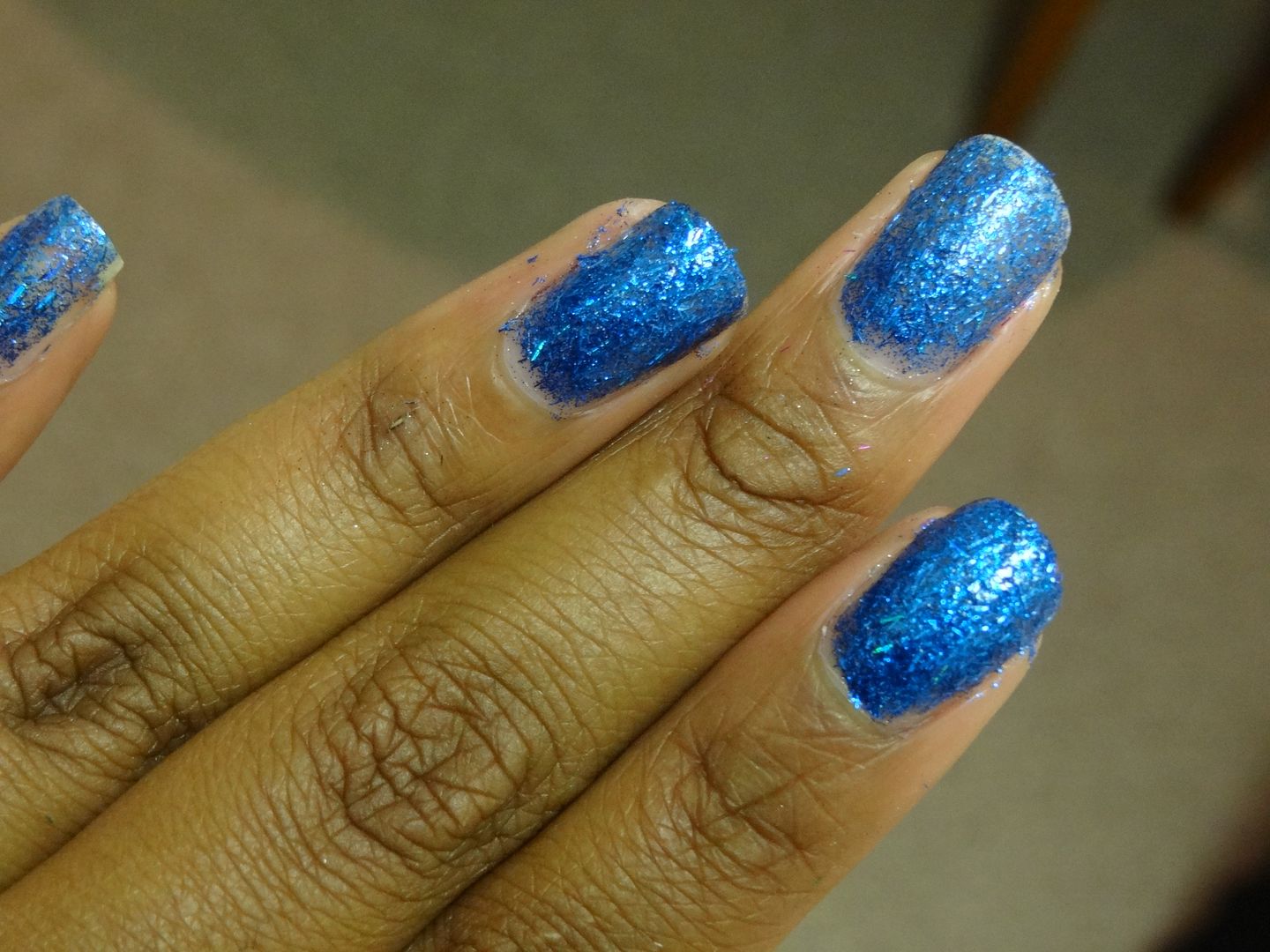 Twila is another bar glitter with a bit of holographic shimmer in it. I used 3 coats for this one.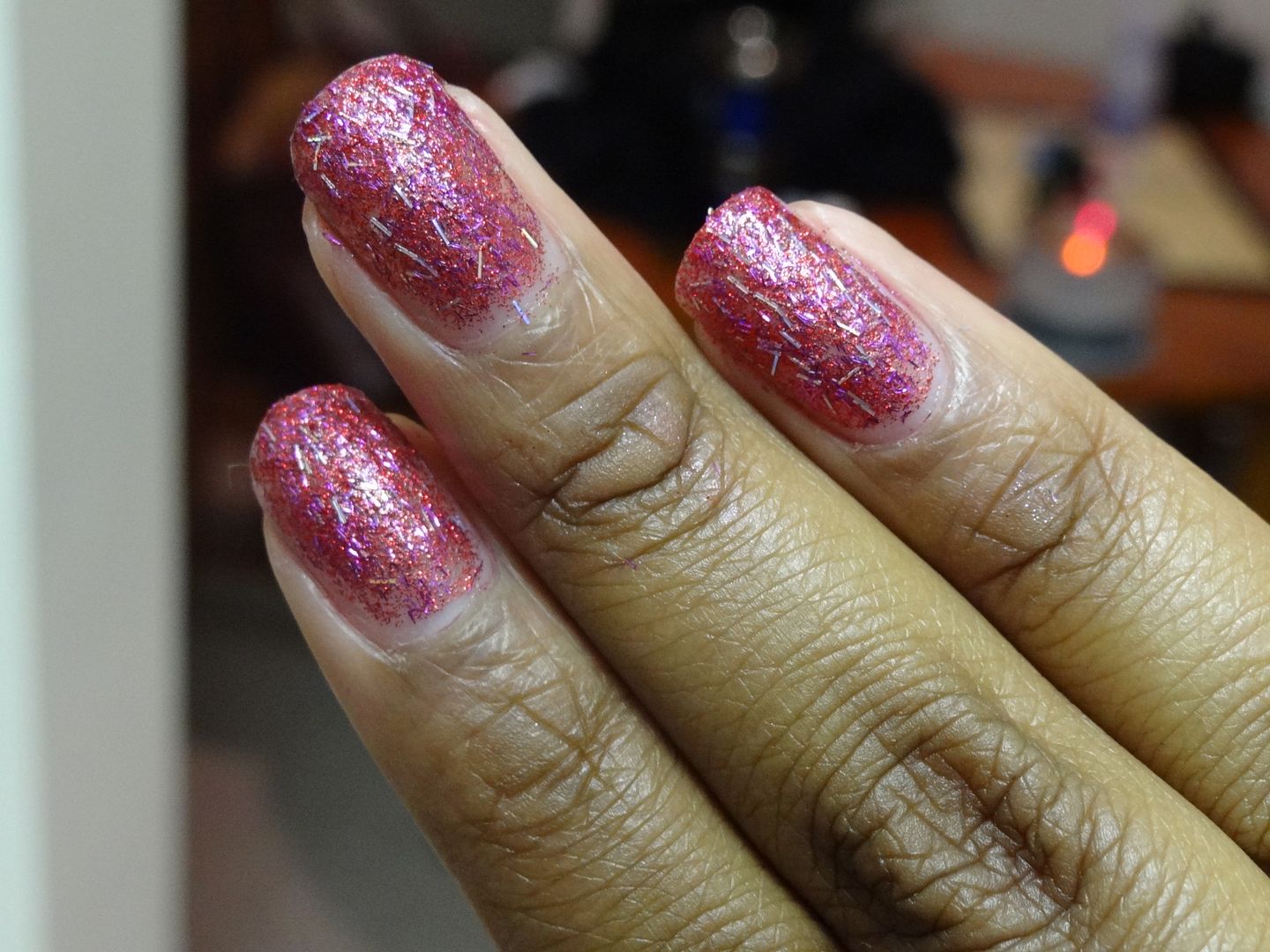 Kissy is like a party in a bottle. It is fantastic alone but really shines over Izzy. Izzy and Kissy. Hahahaa!
The corresponding colors and their glitters.
Holly and Rina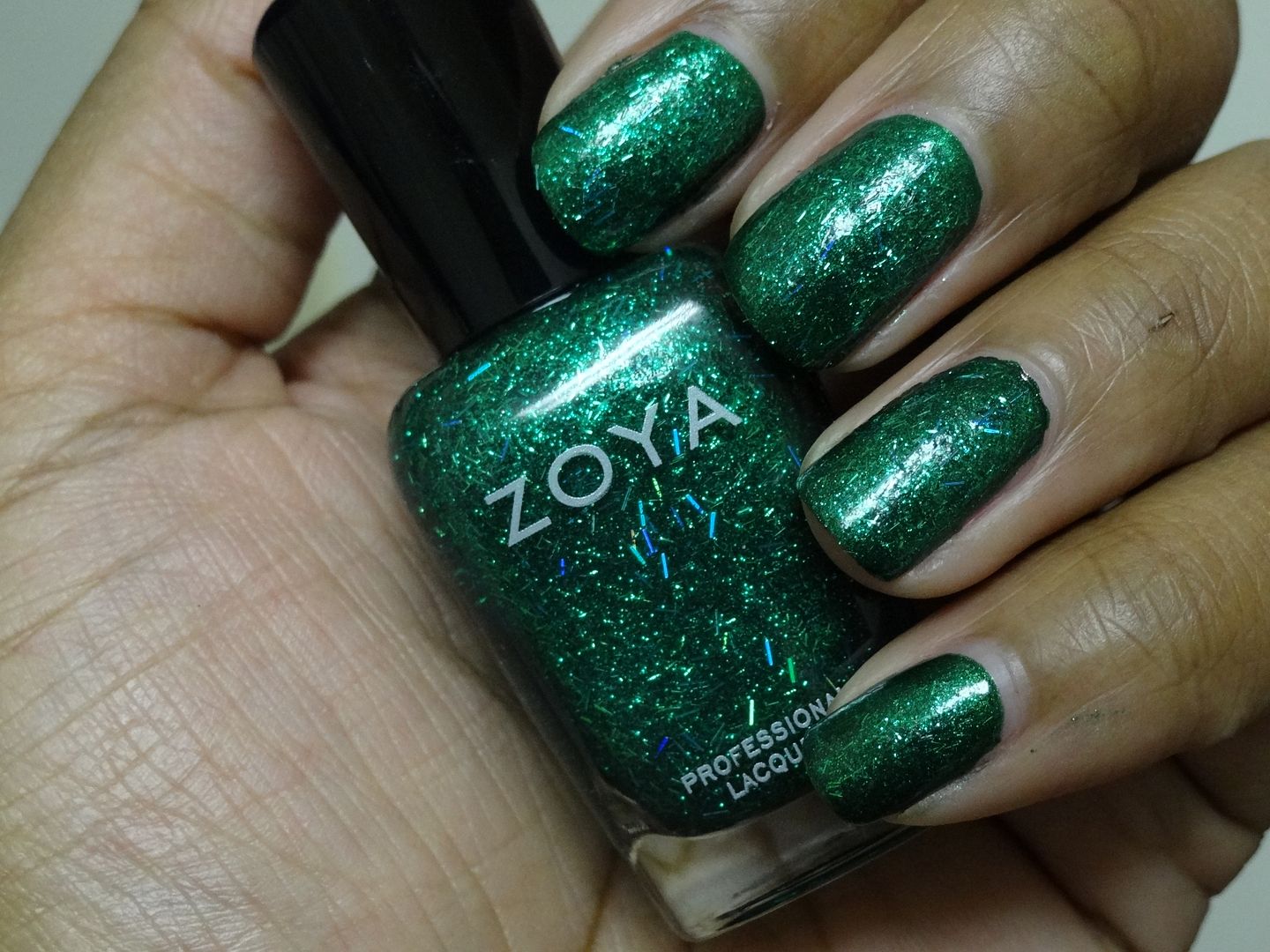 Izzy and Kissy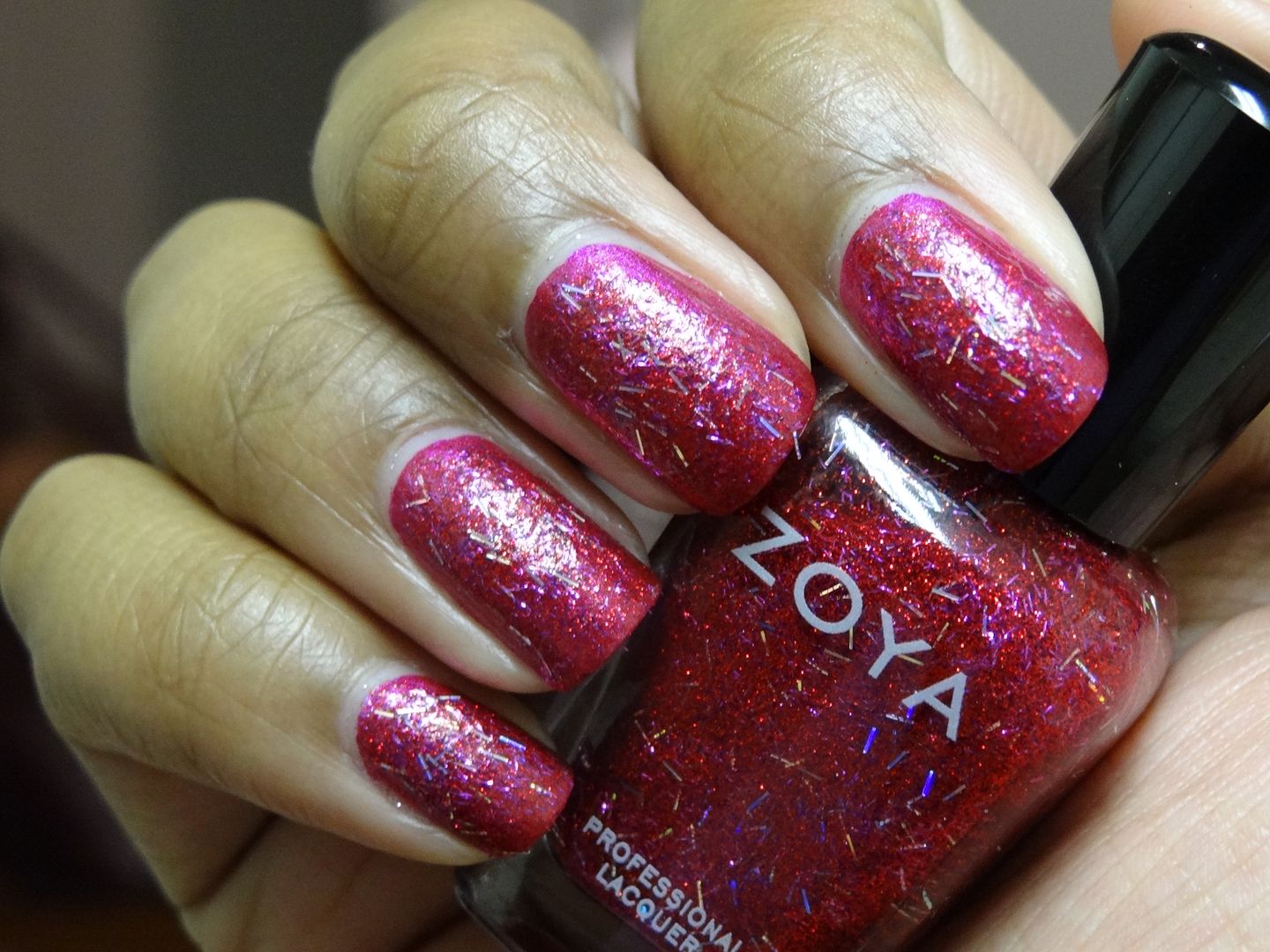 Noel and Twila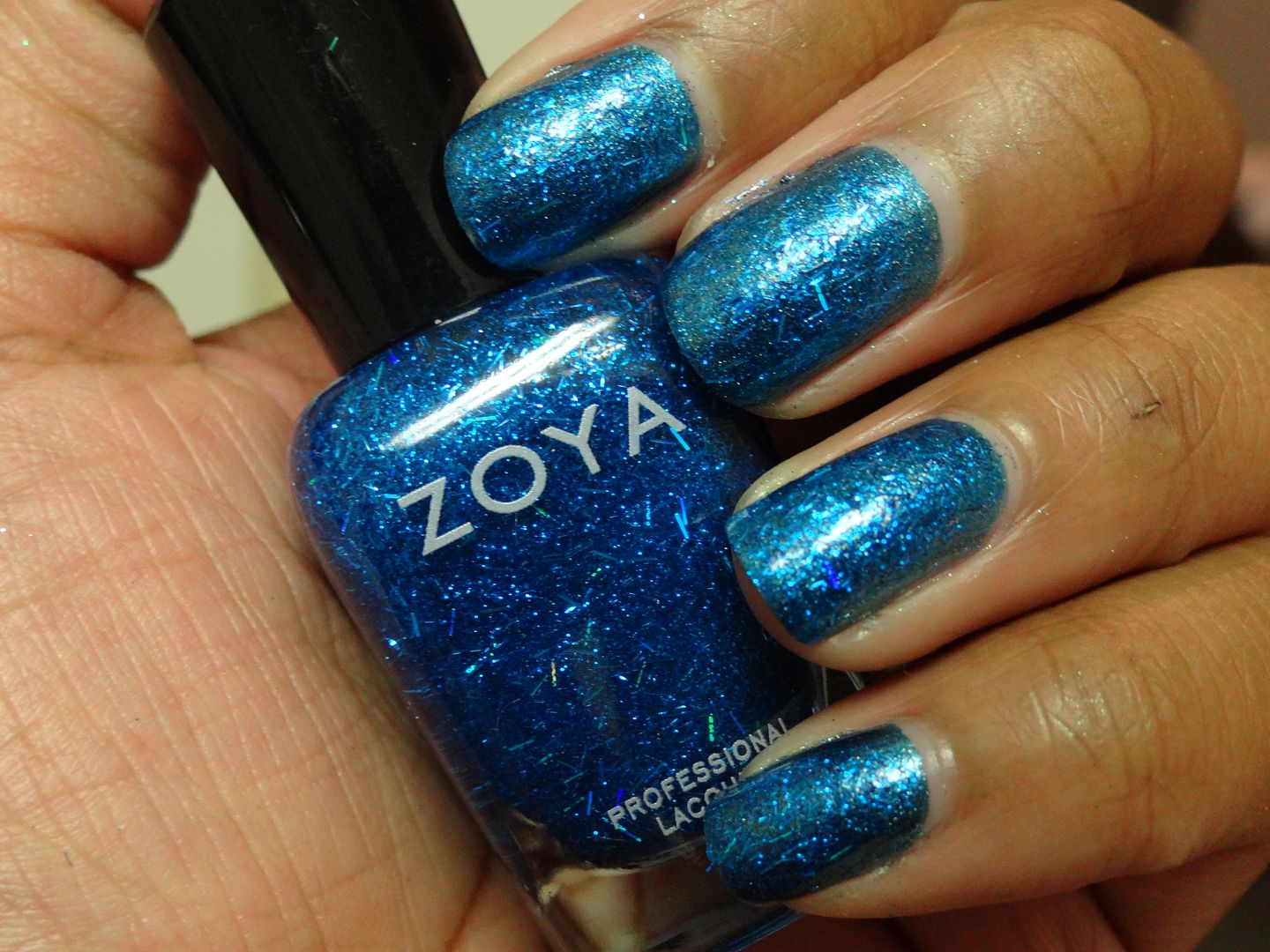 I really love this collection. I've never come across a Zoya polish whose consistency bugged me and these are no exceptions. I used 2 coats for each polish but did 3 coats for the glitter. I was glad to see that they gave me an opaque finish. It would have sucked something serious if these glitters were super sheer. This is one unique holiday collection and aside from it being a great little stocking stuffer, I think it'll please nail polish lovers everywhere. You can get it online at Zoya.com for $8 a bottle or $48 for the whole set.
Must Haves:
-Holly: But only if you don't already have a stunning emerald polish.
-Kissy: Nothing else like it exists. Well, not that I know of.
-Twila: Sheer blue beauty in a bottle.
See any you like?
Amor de Lacquer….the series all about nail polish and nail care! Send your requests,
suggestions and ideas to Brittany@ClumpsOfMascara.com.