So despite the fact that I still have some summer nail polish collections to show you, I'm going to skip over a few of them and debut this awesome Fall collection. I really should have waited, but shoot – I couldn't wait. Jelly nail polishes happen to be one of my favorite finishes (after holographic and creme, of course) and I just couldn't NOT show y'all this collection right there.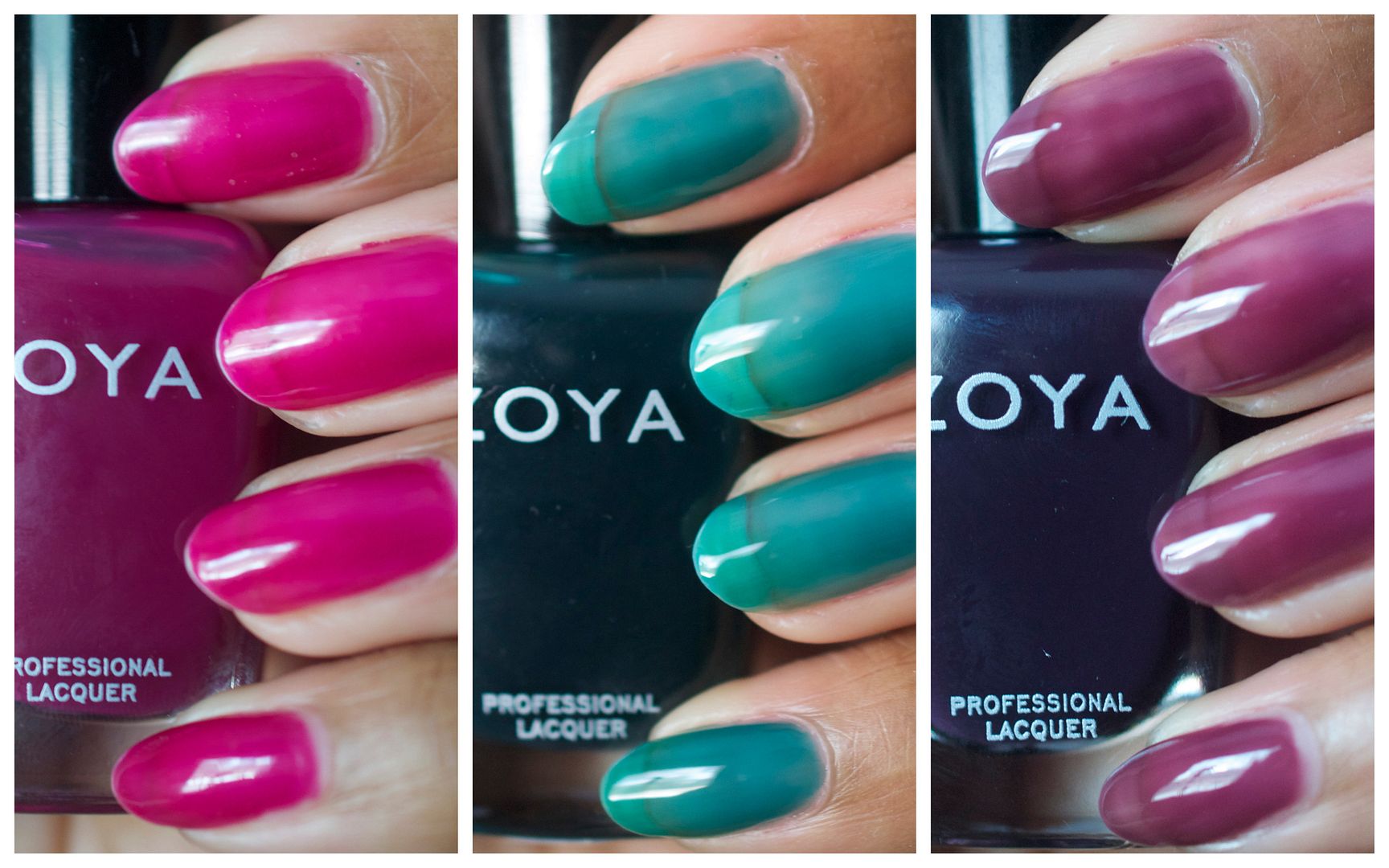 There are only 3 polishes in this collection. But that's okay, because Zoya has 2 other Fall collections and each one of those has 6 polishes. So we're covered!
Katherine is a sheer eggplant jelly gloss and I must say…I wasn't too excited about this one. And not because I'm not a fan of eggplant/burgundy shades but because getting this to cover the nail completely was quite the task. I did 3 coats here and still wasn't able to get an uneven application. Oh boo, Katherine. Boo.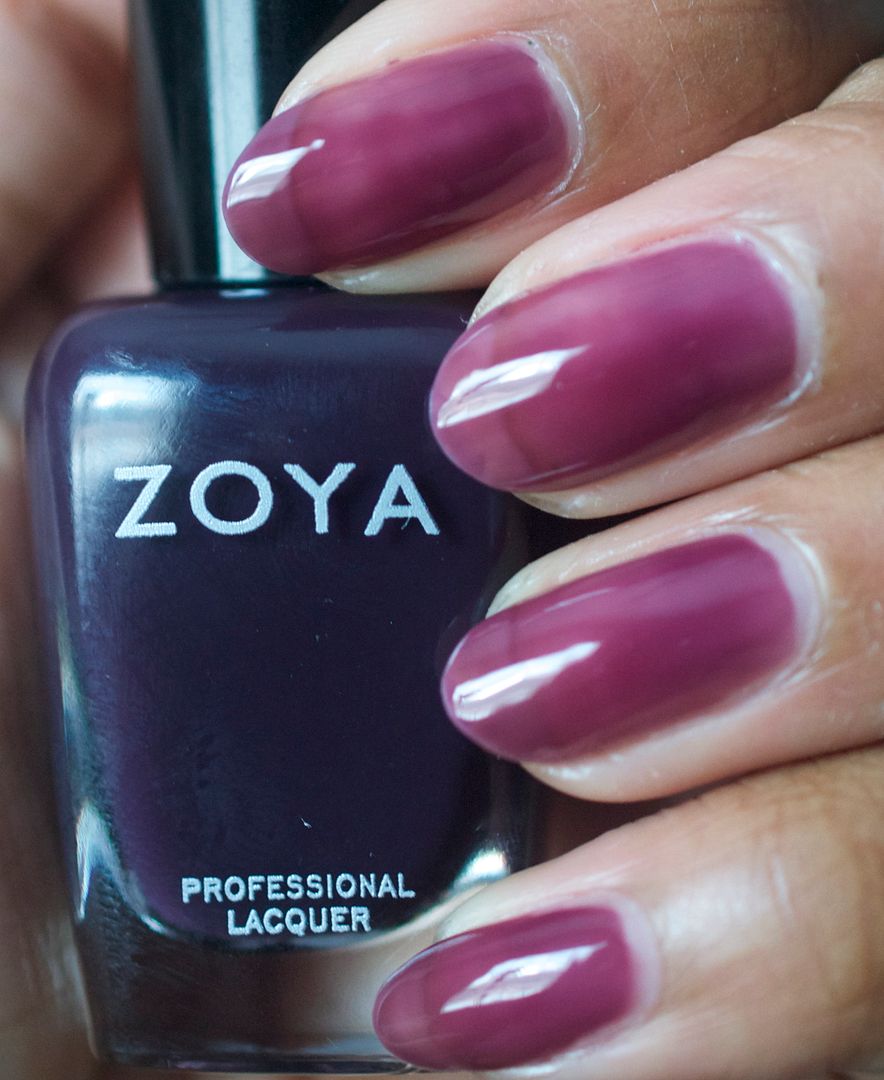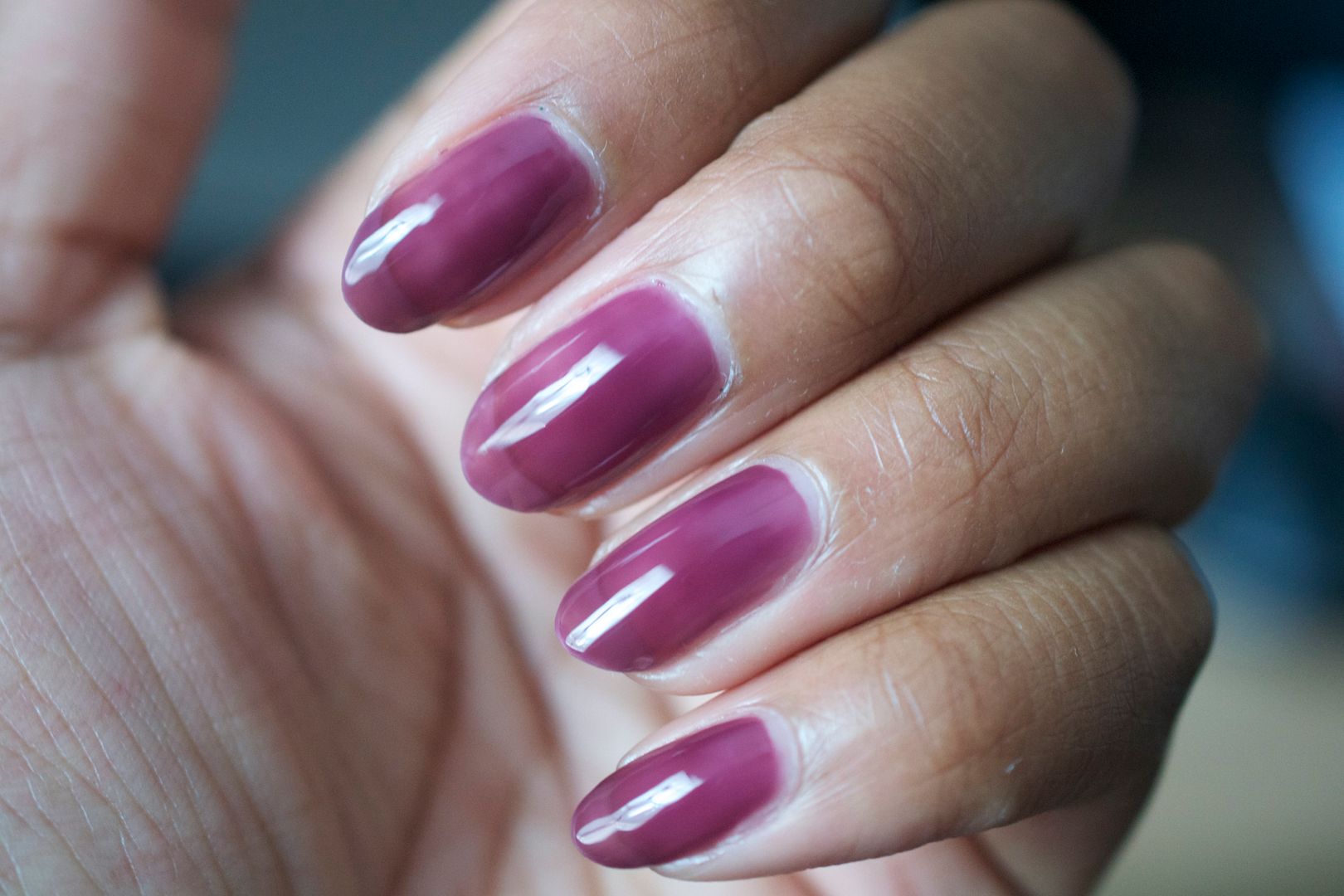 Frida is a sheer teal blue jelly gloss but I would definitely put it more in the hunter green department in terms of shade. Maybe light hunter green? Like all of these polishes, I found that my nail line is quite visible which doesn't bug me. I didn't try but I suppose with 4-5 coats (gah!), I have achieved more of an opaque finish. Maybe?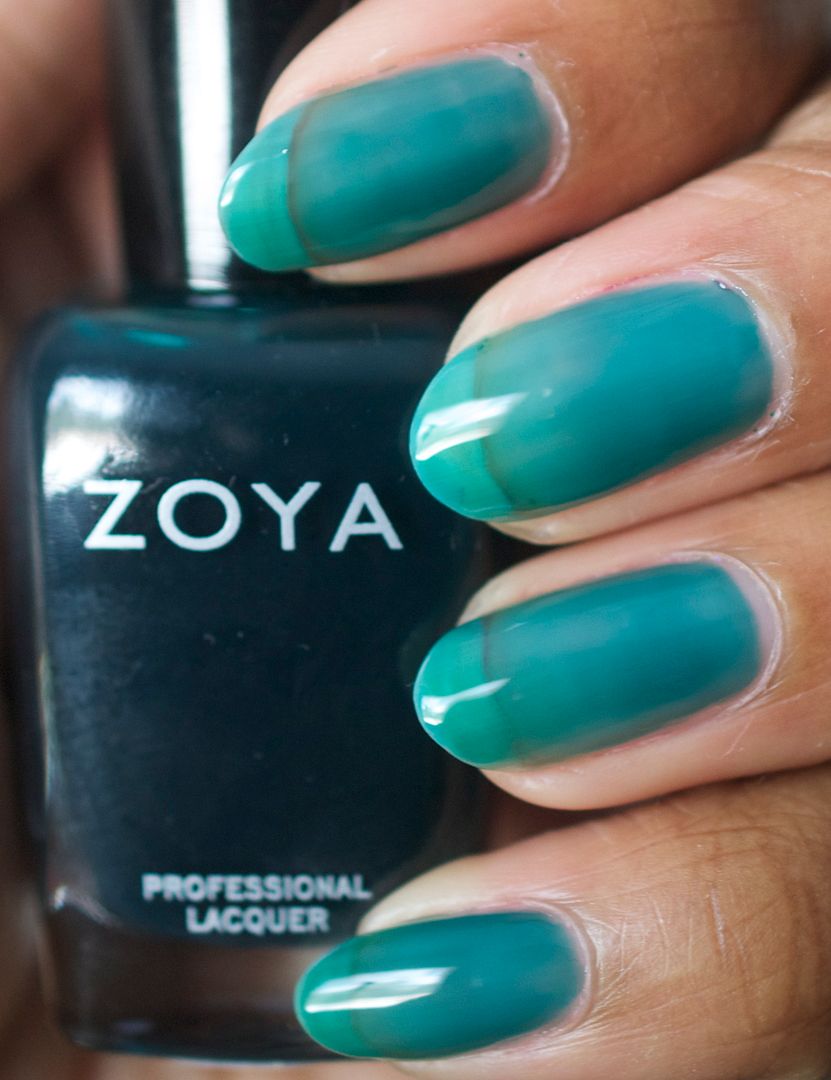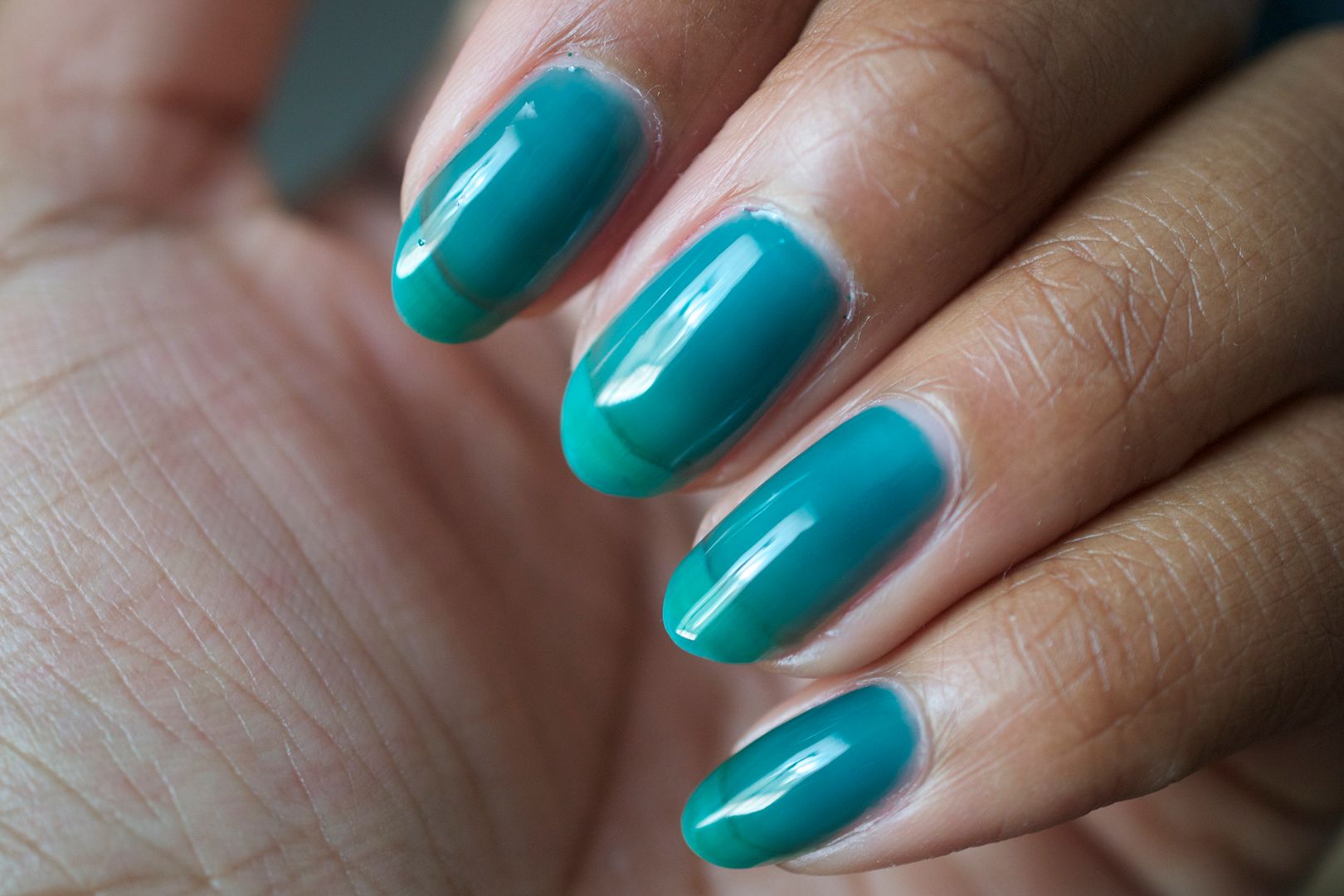 Paloma is a sheer berry red jelly gloss and this is my absolute favorite of the bunch. Formula-wise, she is just like her sisters but I really appreciate the berry shade. It looks far more friendly on my nails than the other shades. AND – my nail lines weren't as visible with this shade as they were with the others.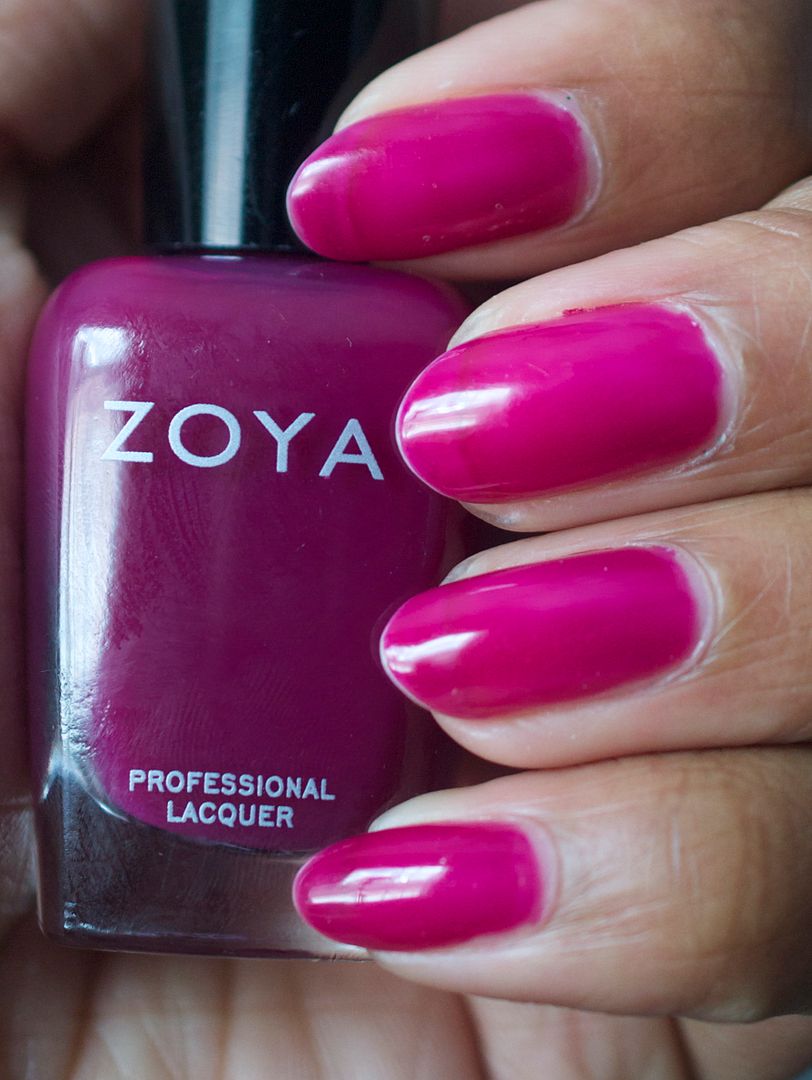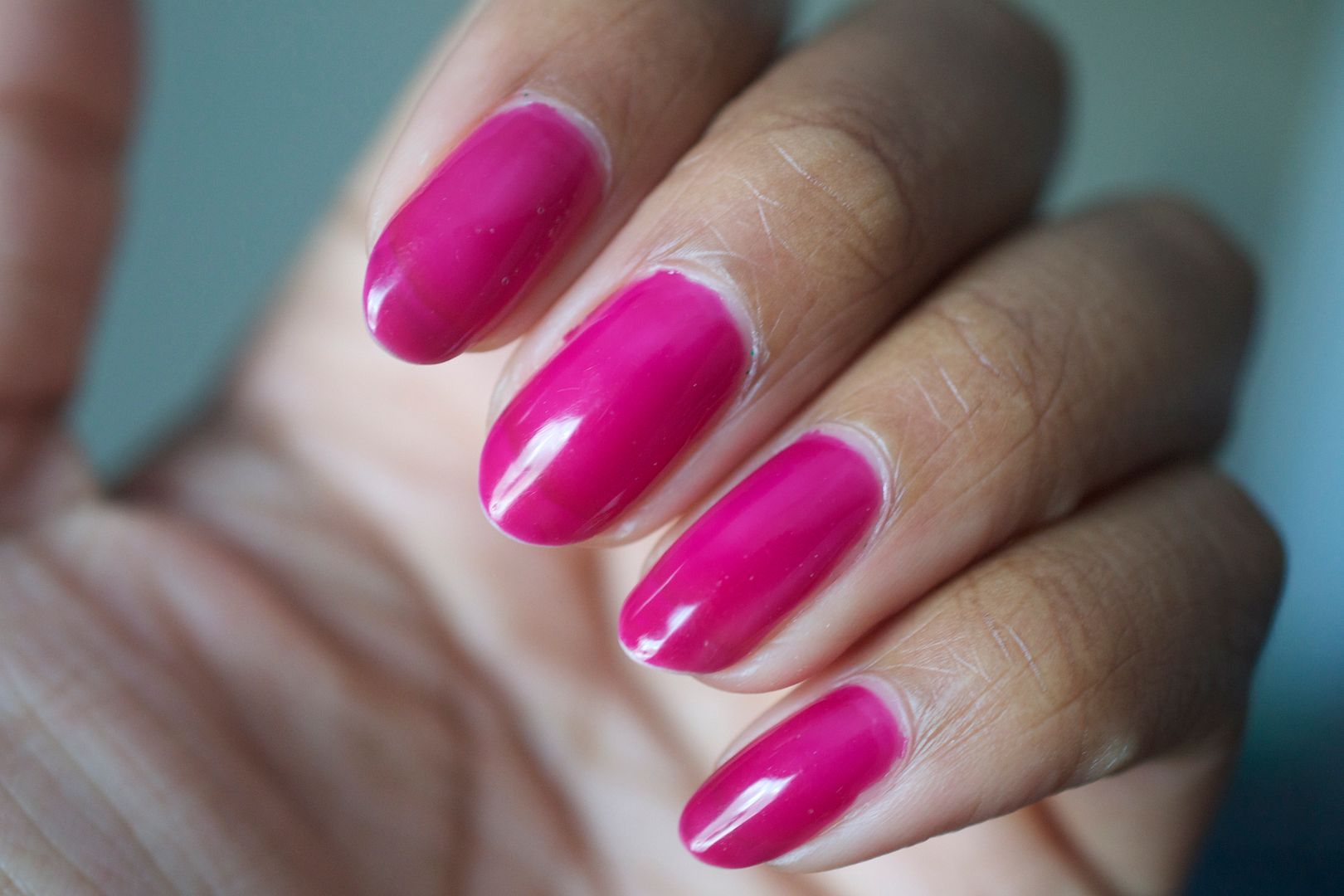 Such a cool collection, uh? While Katherine and Frida were on the "interesting" side, I was still happy to see Zoya push it to the limit. Jelly polishes were once super popular (like back in the 90's) and I'm glad to see them come back via a major nail polish brand. So yes. I'm happy! Many nail polish fanatics are into the jelly sandwich bit. It's where you apply glitter nail polish and then layer a jelly polish over it for a squishy muted glitter look. Not really my style but the jelly sandwiches I've been seeing look fantastic!
Oh! And this collection is currently available on Zoya.com. You can buy the entire collection or buy them individually at $8 a pop.
Whatcha think about jelly nail polishes? Yay or nay?