I love nail polish brands that stay up on the trends. Some choose to ignore them completely and others become annoyingly obsessed with them. Zoya sits right in the middle and still remains to shock us beauty bloggers. I'm shooting you with 2 collections in one post but only because I didn't want you to have to wait for me to crank out another post.
I'm so nice, uh? And modest too. 8)
First up, it's the True collection!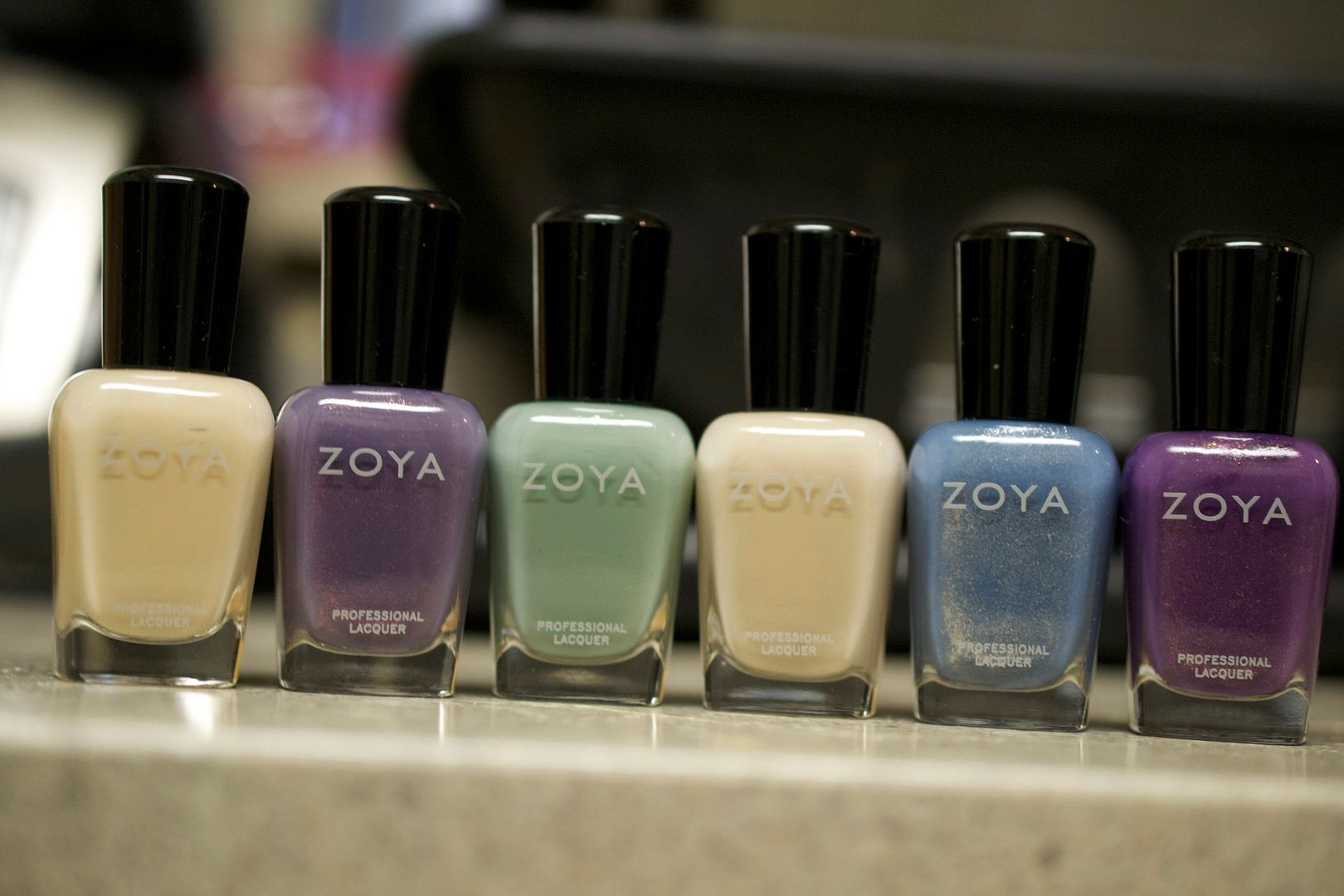 This collection is full of traditional Spring-y shades but with a TON of personality to them. Now that I think about it…they aren't so traditional at all. Which is quite refreshing. I also found that each and every one of these polishes were opaque at 2 coats. Yes. TWO. That hardly ever happens with softer creams. Zoya is boss, yo.
Skylar is a silvered slate blue metallic. It looks a bit muted outside but when some light hits it…oh baby, this blue is the bomb. I don't think I have a shade like this. The best thing about it is while it does have glitter specs in it, it isn't difficult to remove. Very pretty. Oh, and I know like 13 kids under the age of 5 with the name Skylar. It's one of those popular names, ya know? Like Brittany. Pfft.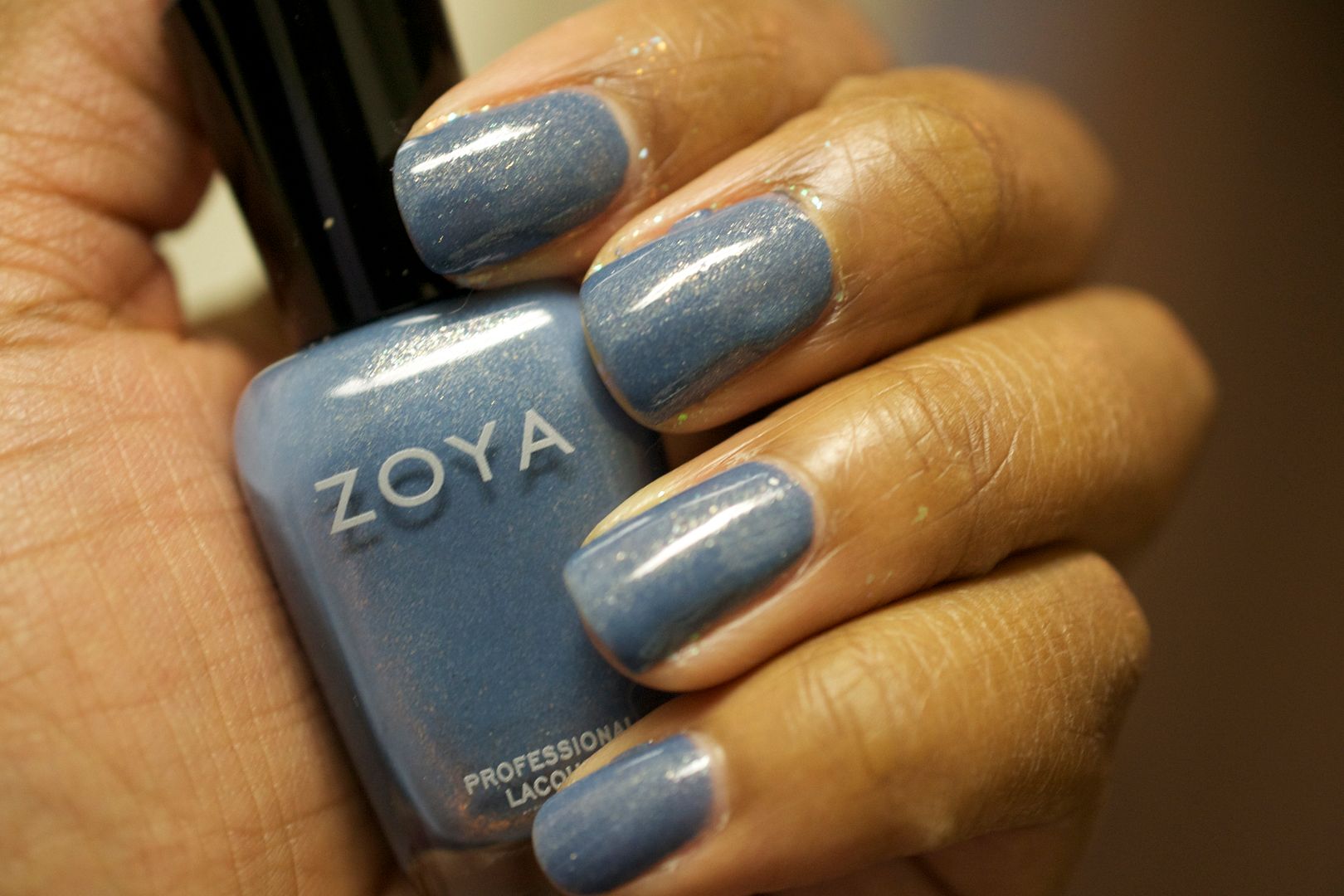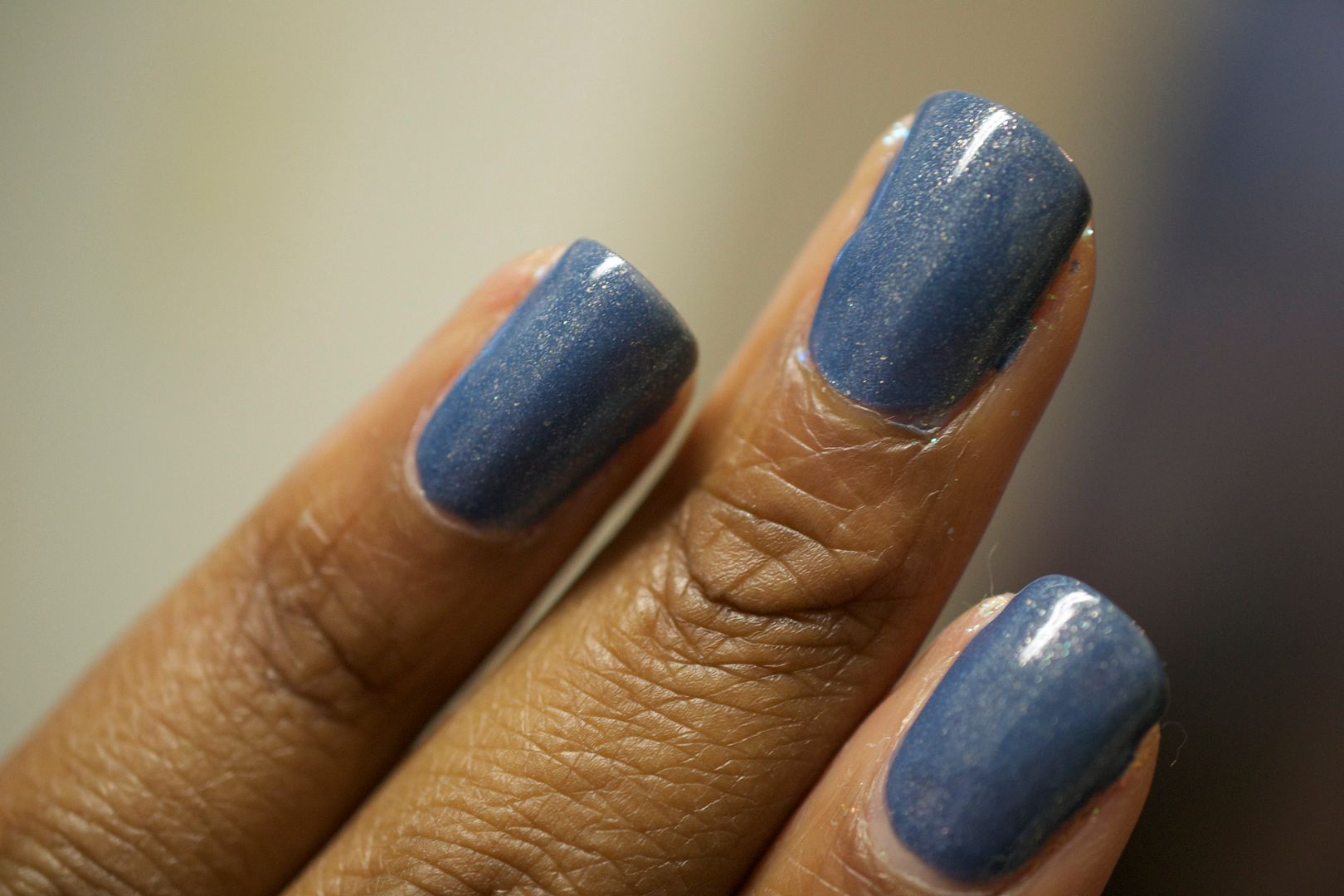 Bevin is a pale sage green green that looks to be a little on the dusty/gray side. I love it though. It's so mod and unusual. It is definitely Spring-y in that it reminds me a lot of…well, okay…it doesn't really remind me of anything. It's just so darn groovy.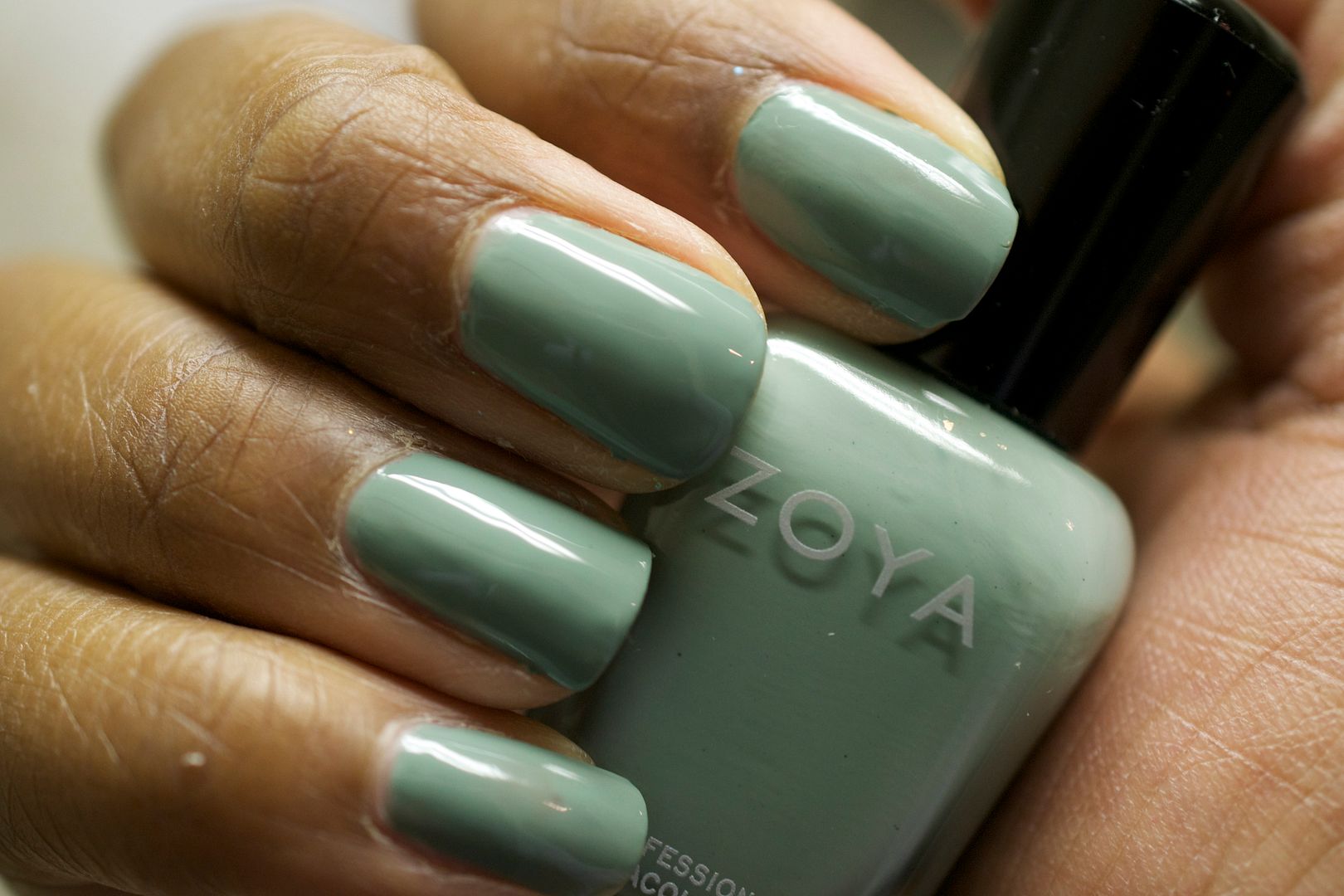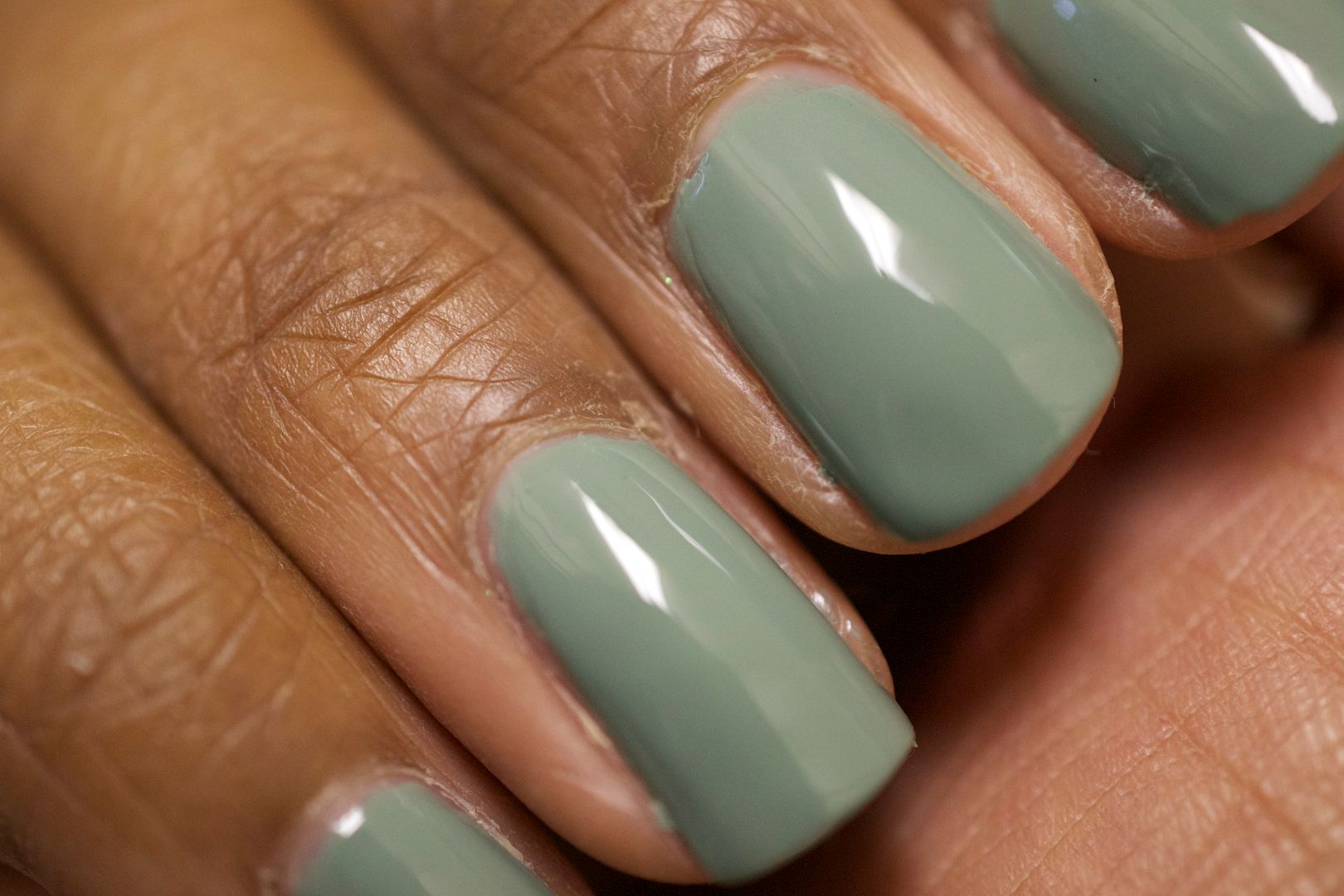 Farah is a latte beige cream. Want to know the truth about this color? I don't know if I like it or not. I know, I know. I should have made up my mind by now but I just….I don't know. On one hand, I think shades like this look a little fugly on my complexion and on the other hand, I think it looks classy. I just…I don't know about you, Farah, darling. I'll tell you one thing about this kid…she is one opaque mama!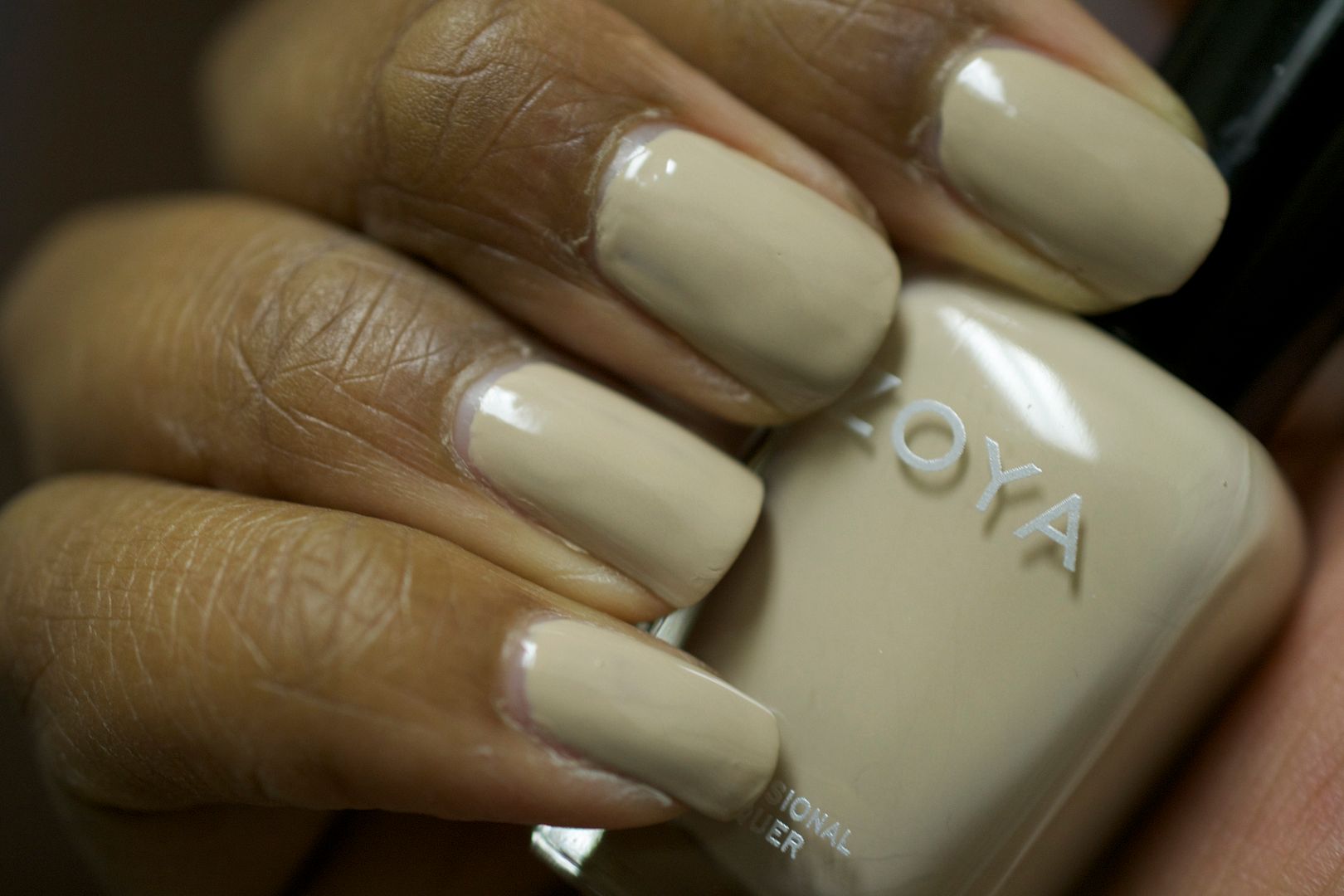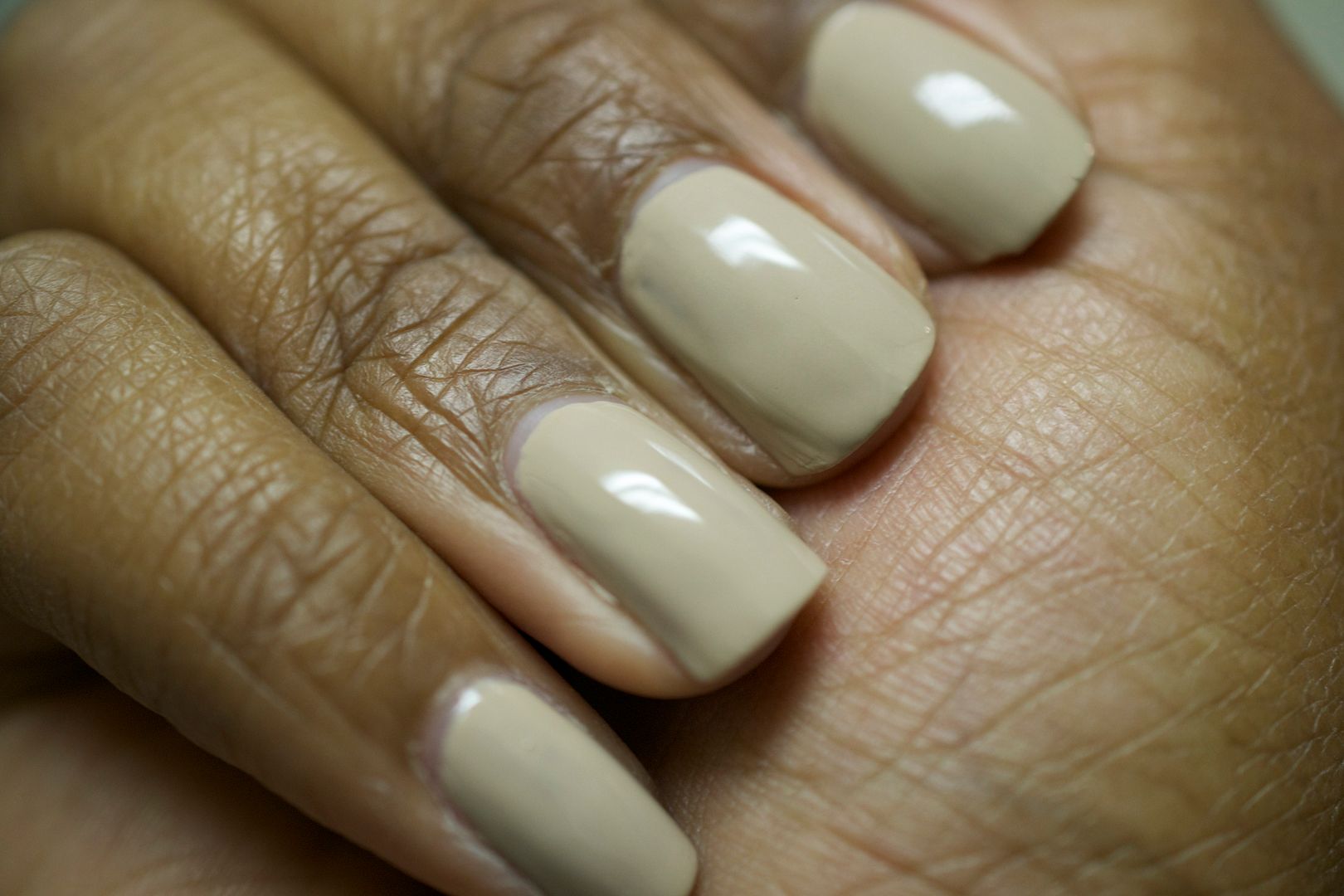 Tru is described as a  gilded purple orchid metallic. Dear heavens this shade is gorgeous. It is so up my alley, y'all. Yes, yes, I know….I pretty much love purple everything but this is just stunning.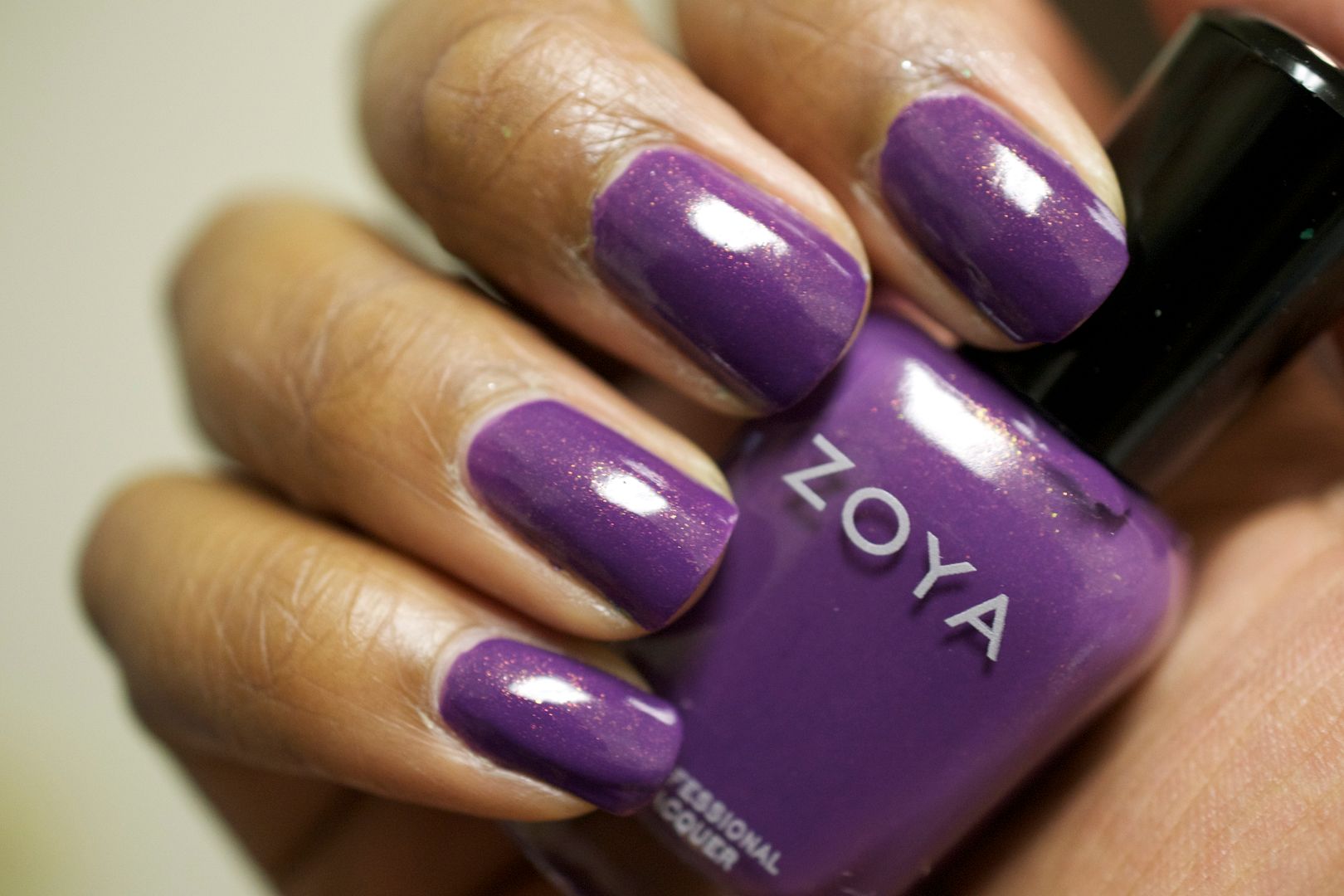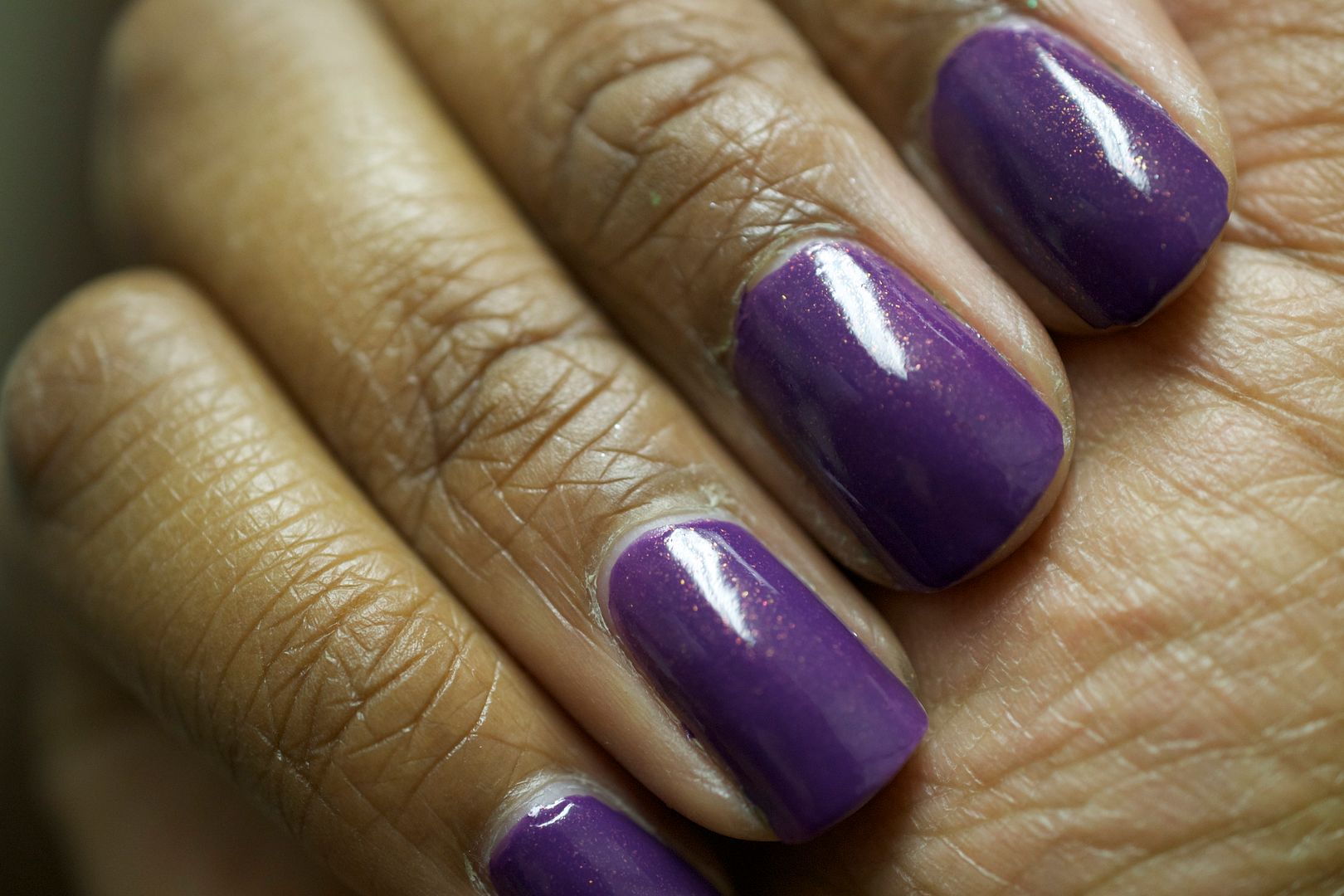 Cho is a full coverage, vanilla shimmer metallic and it took everything in me to not remove the C and add a P. P for Pho. I love pho. Anywhoovers, this shade….*sigh* I am still on the fence with it like I am with Farah. I guess I'm not used to seeing these kind of shades on me and so I have to get used to them.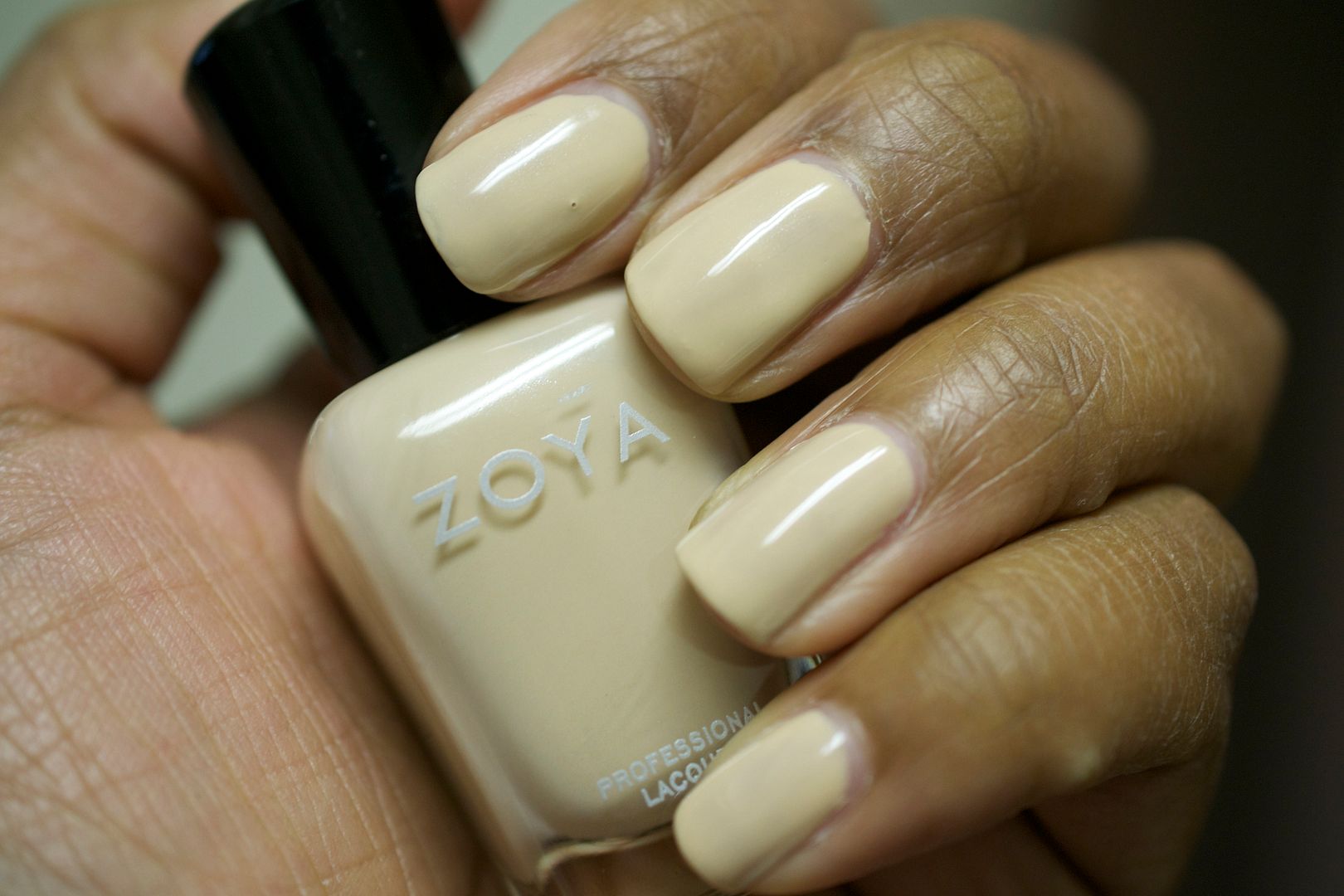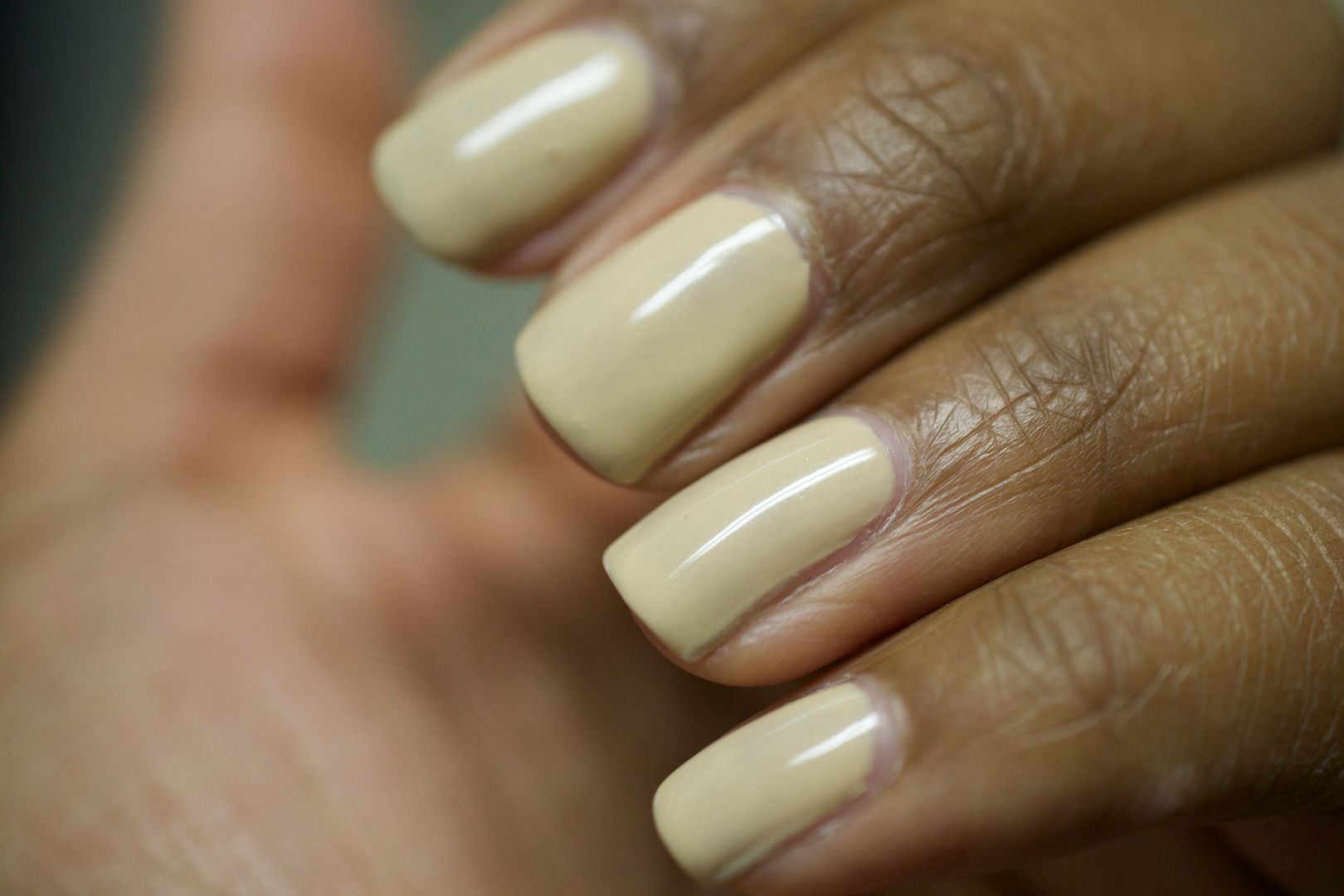 Lotus is a full coverage, light lotus purple metallic and another winner in my book. As the description says, it's a lighter purple so it isn't as rich in color like Tru. It has a bit more gray in it and you can see neon pink shimmer in it when it hits the sun.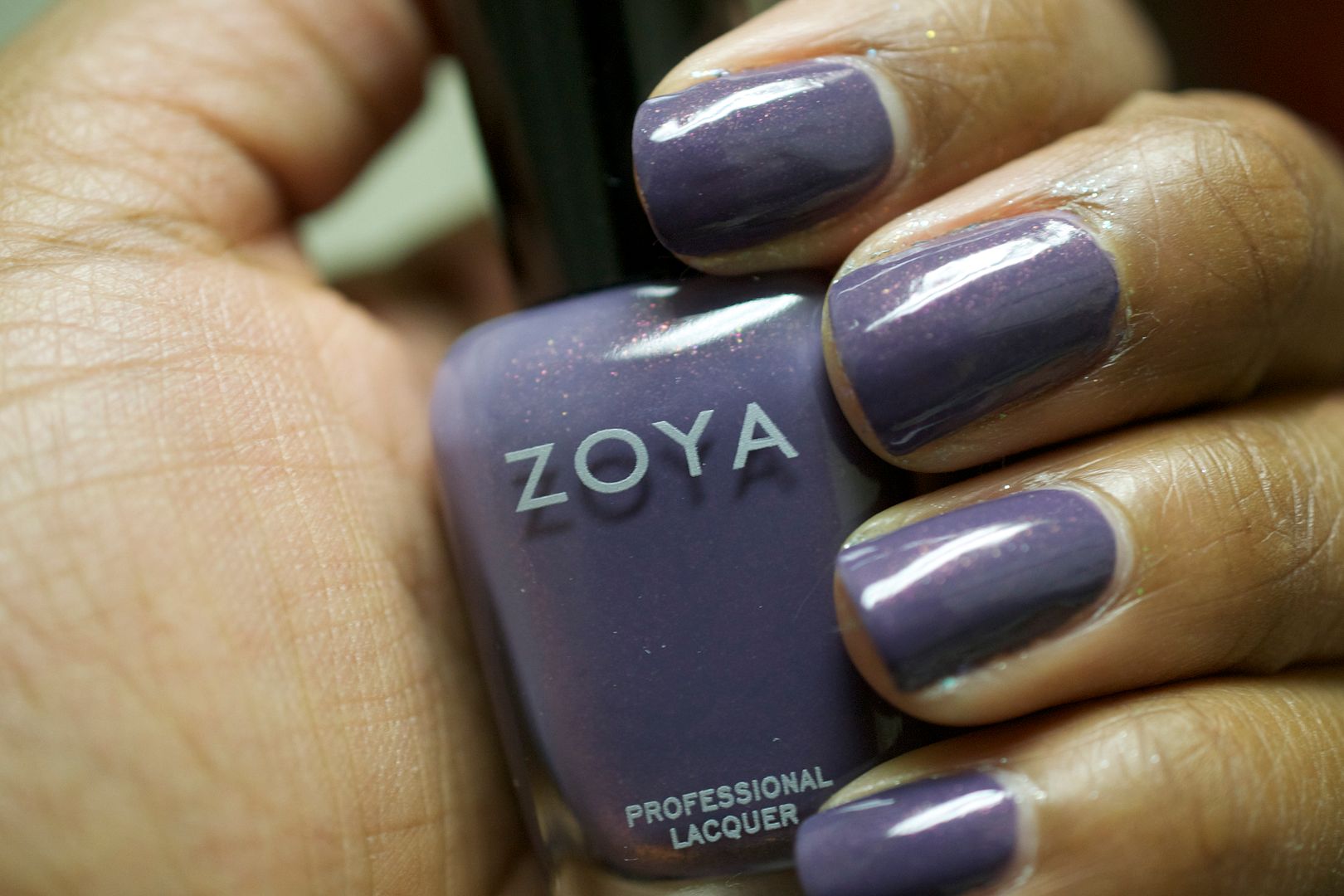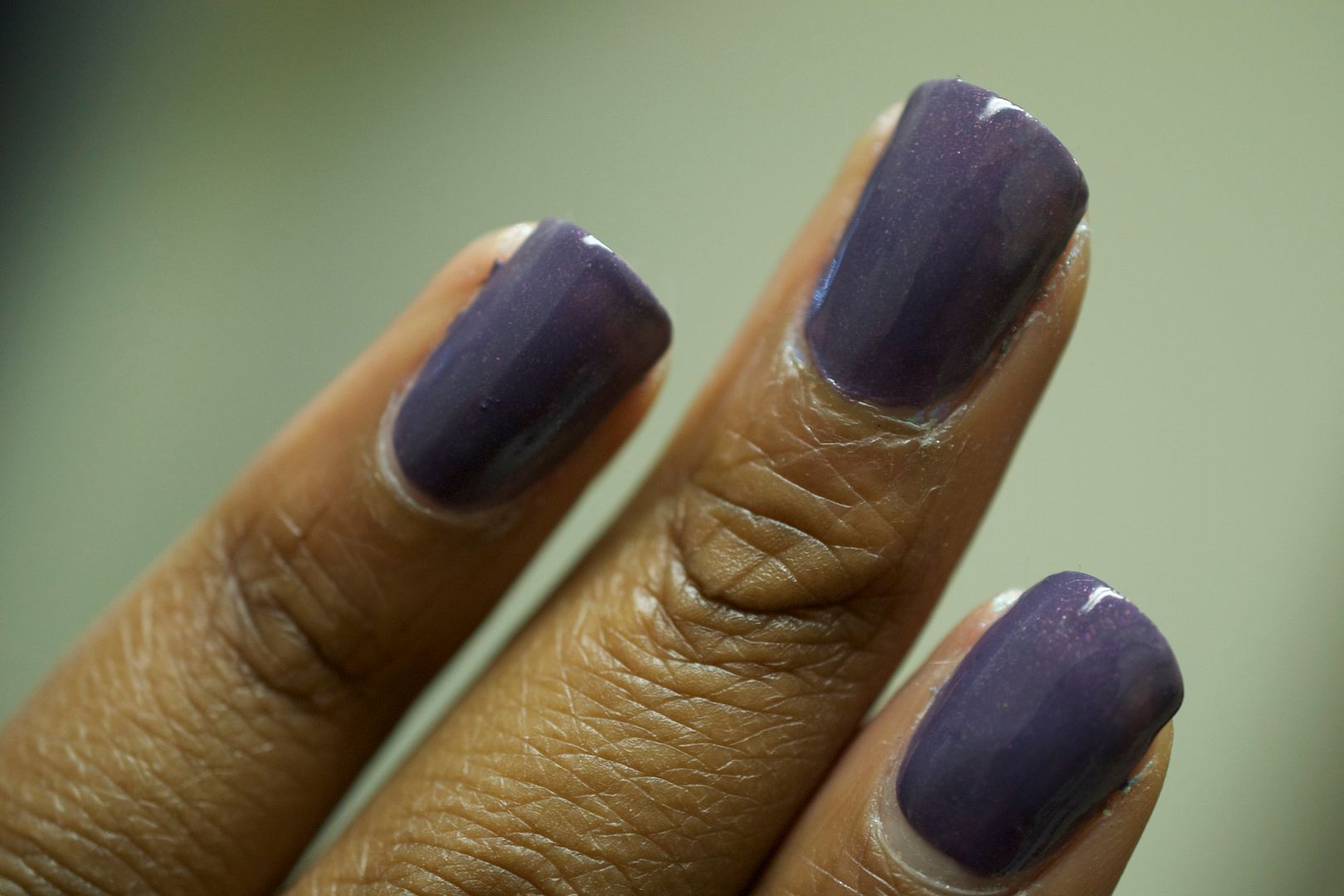 Must Haves:
-Tru. For reals. Don't even play around and NOT get this one.
-Bevin. Because have you seen a green so pretty AND so opaque?
Next up is the Fleck Effect collection. Keep in mind that these 3 polishes are intended to go on top of other shades. They are layering polishes. Can you wear them solo? Well, yeah…. No one is going to stop you from doing that. But they REALLY come to life when layered on top of nail polishes. I think flakies look amazing over dark polishes. Ideally blacks, greens, burgundies and murky purples. Zoya is giving us 3 special kind of flakie polishes. What makes them special? They are emerged in a colorful base. I've never seen that before! Go Zoya go!
The shades…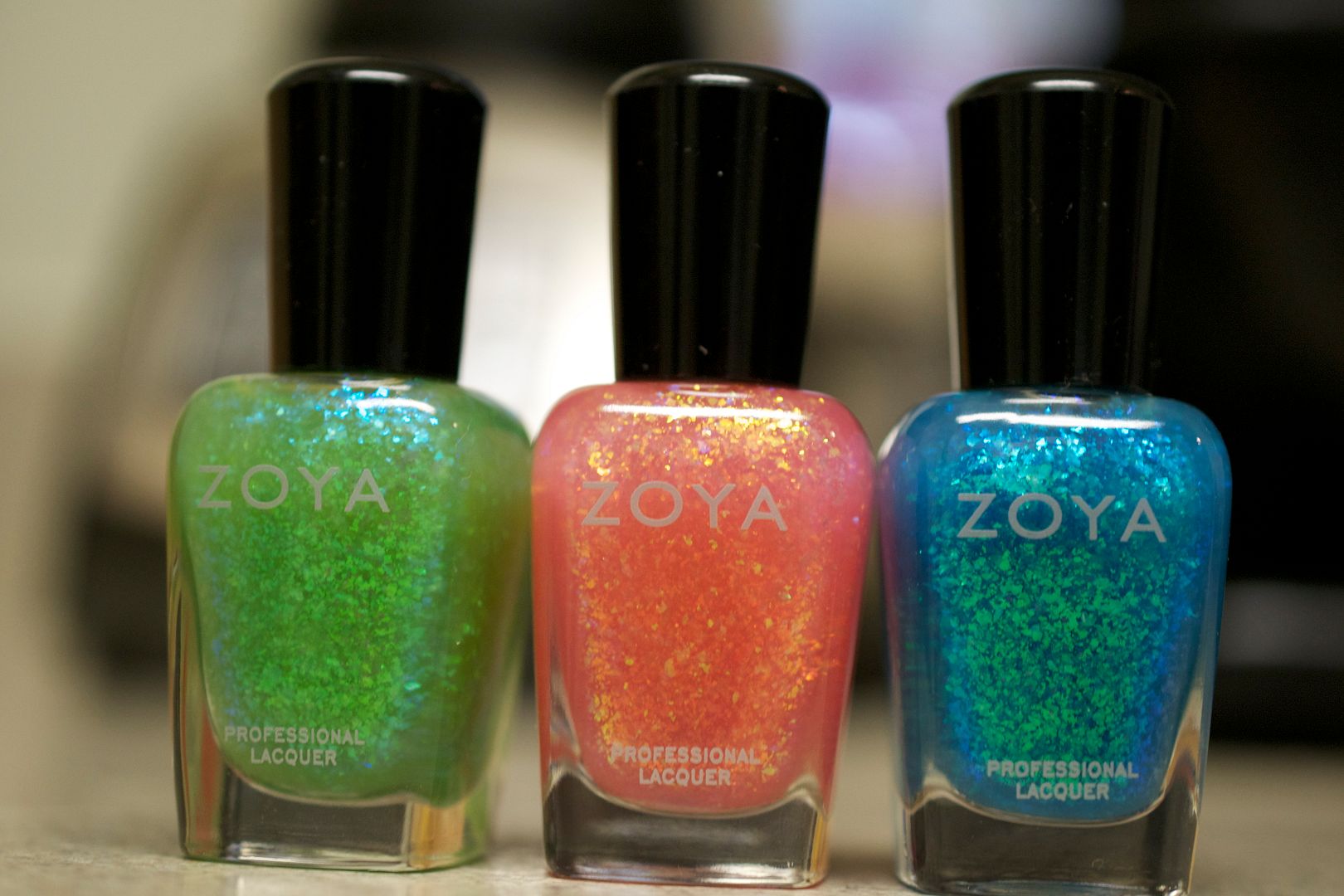 Opal – Green tint with mylar green fleck effect
Chloe – Pink tint with mylar green and gold fleck effect
Maisie – Blue tint with mylar green fleck effect
Aaaand, up close.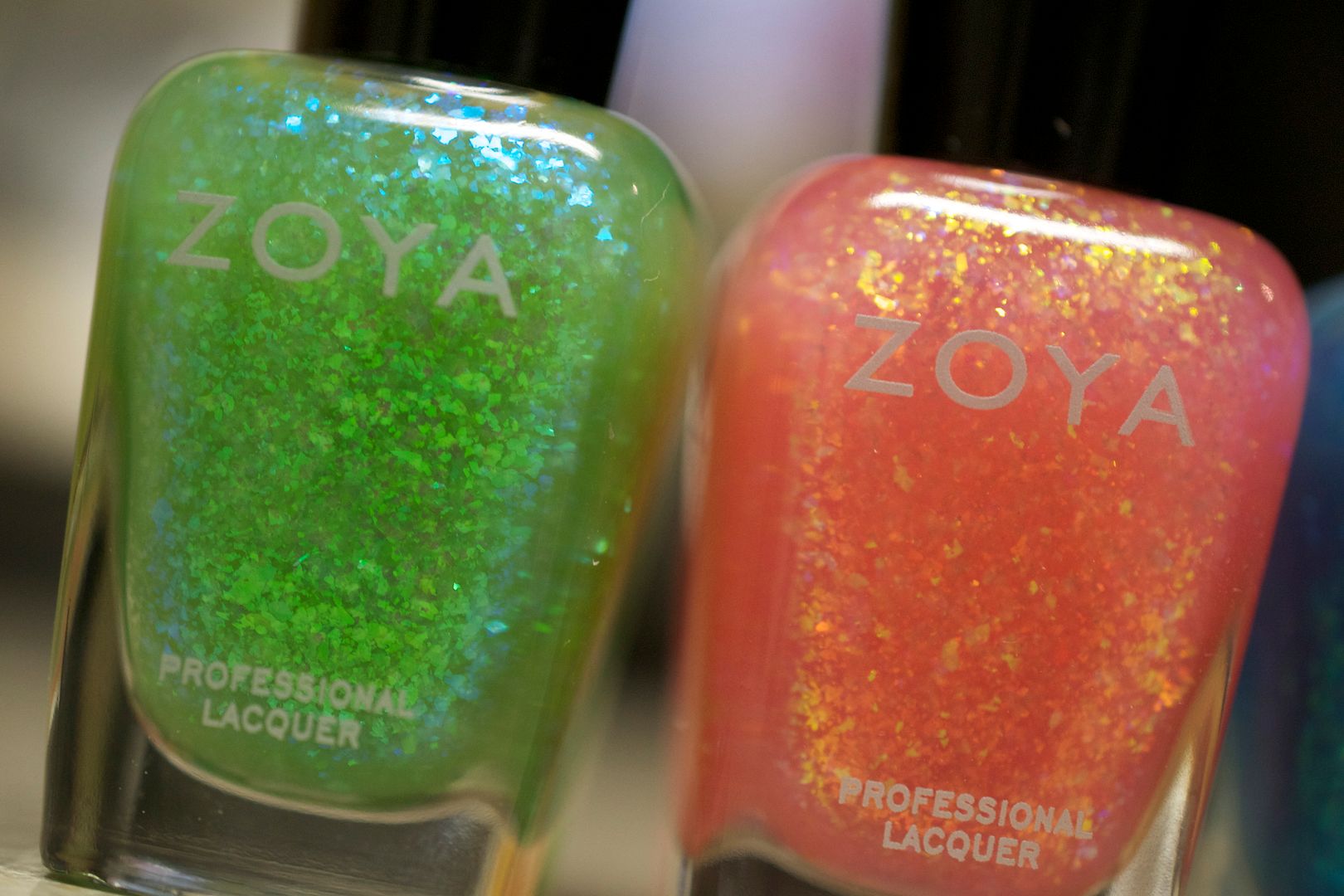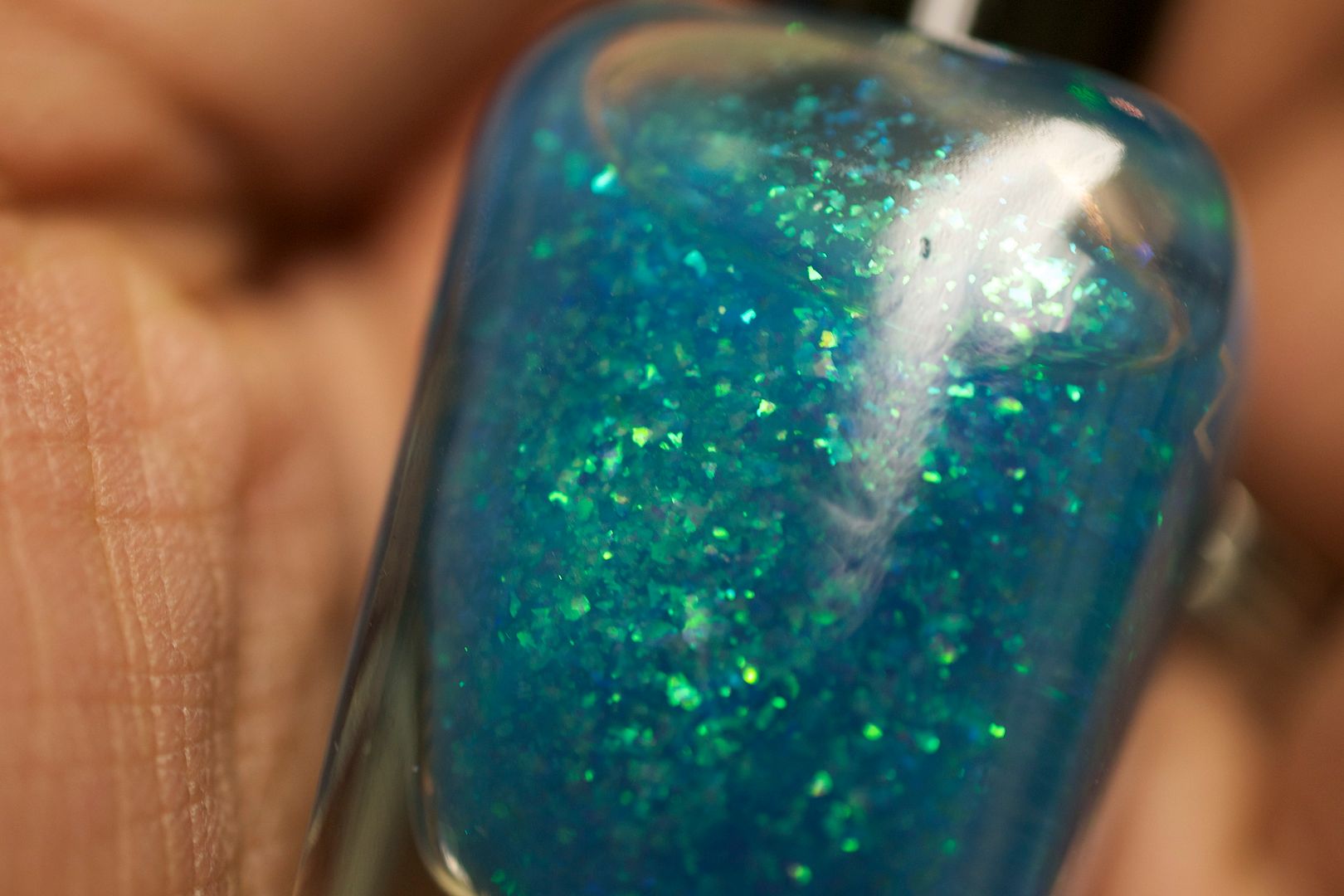 Just to give you an idea of how they do over light and dark colors, I swatched a nail with each shade. The base for this is Zoya's Cho.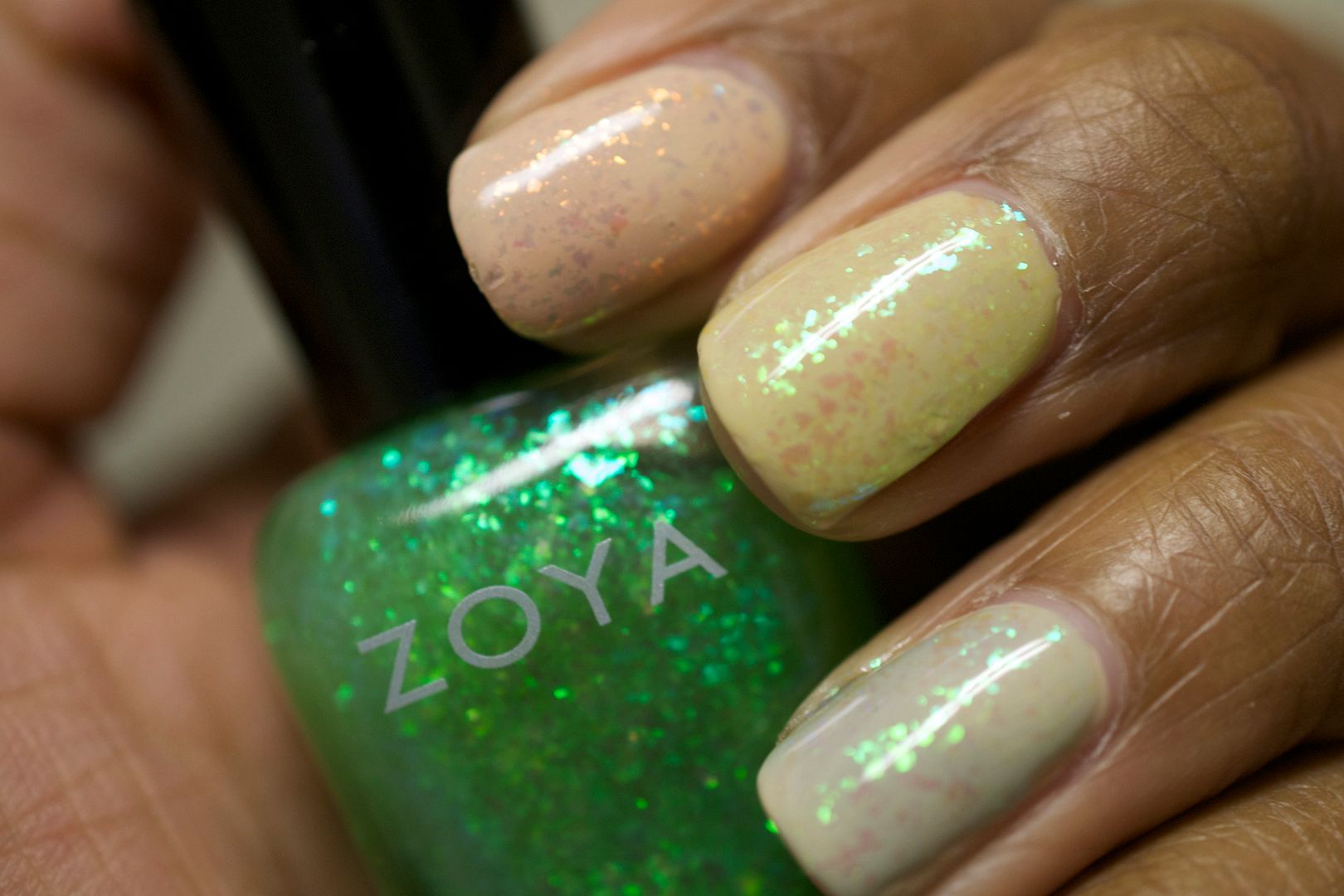 Not my idea of a good time. The party really starts over a darker base. The base here is Zoya's Envy, a dark green polish, almost black.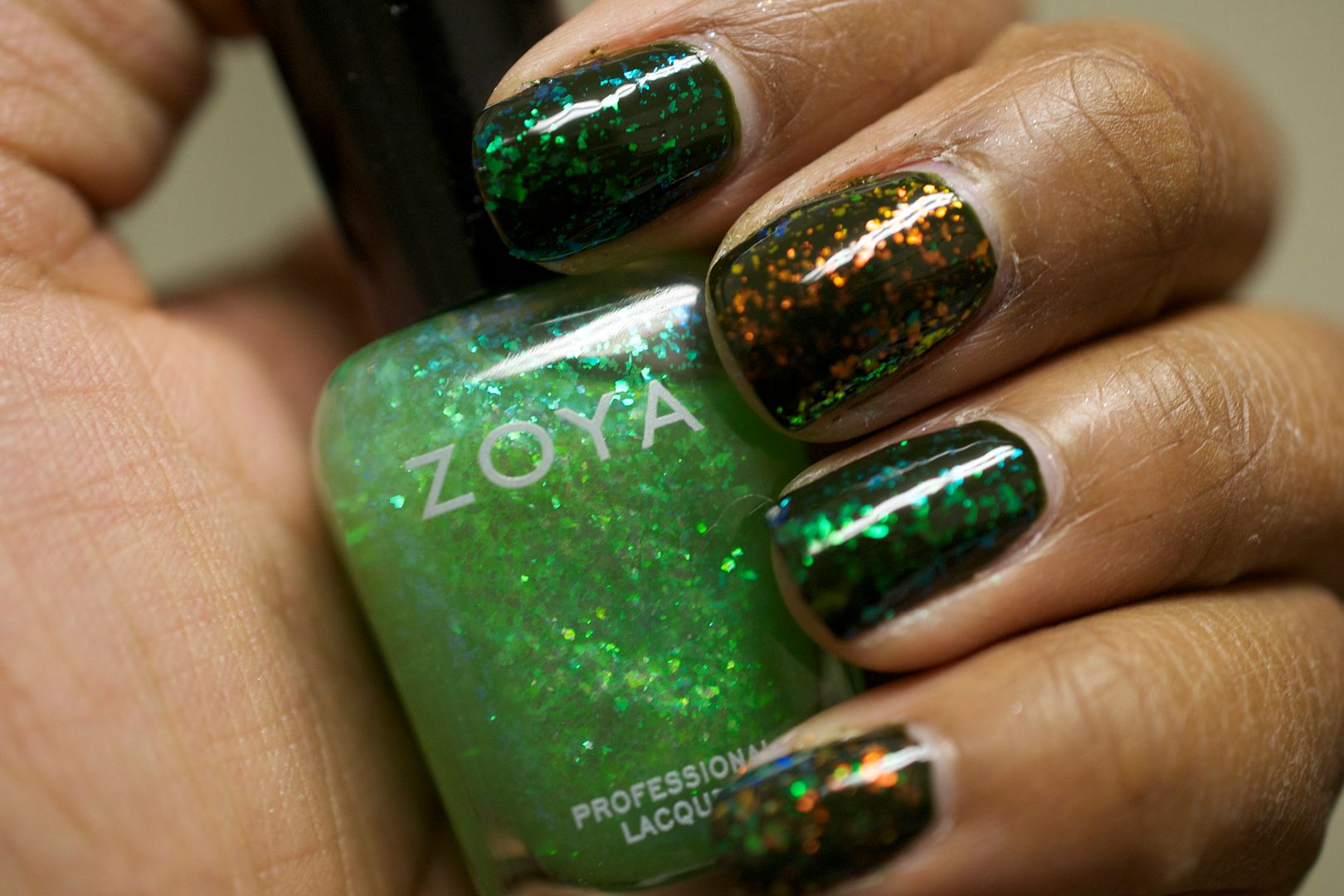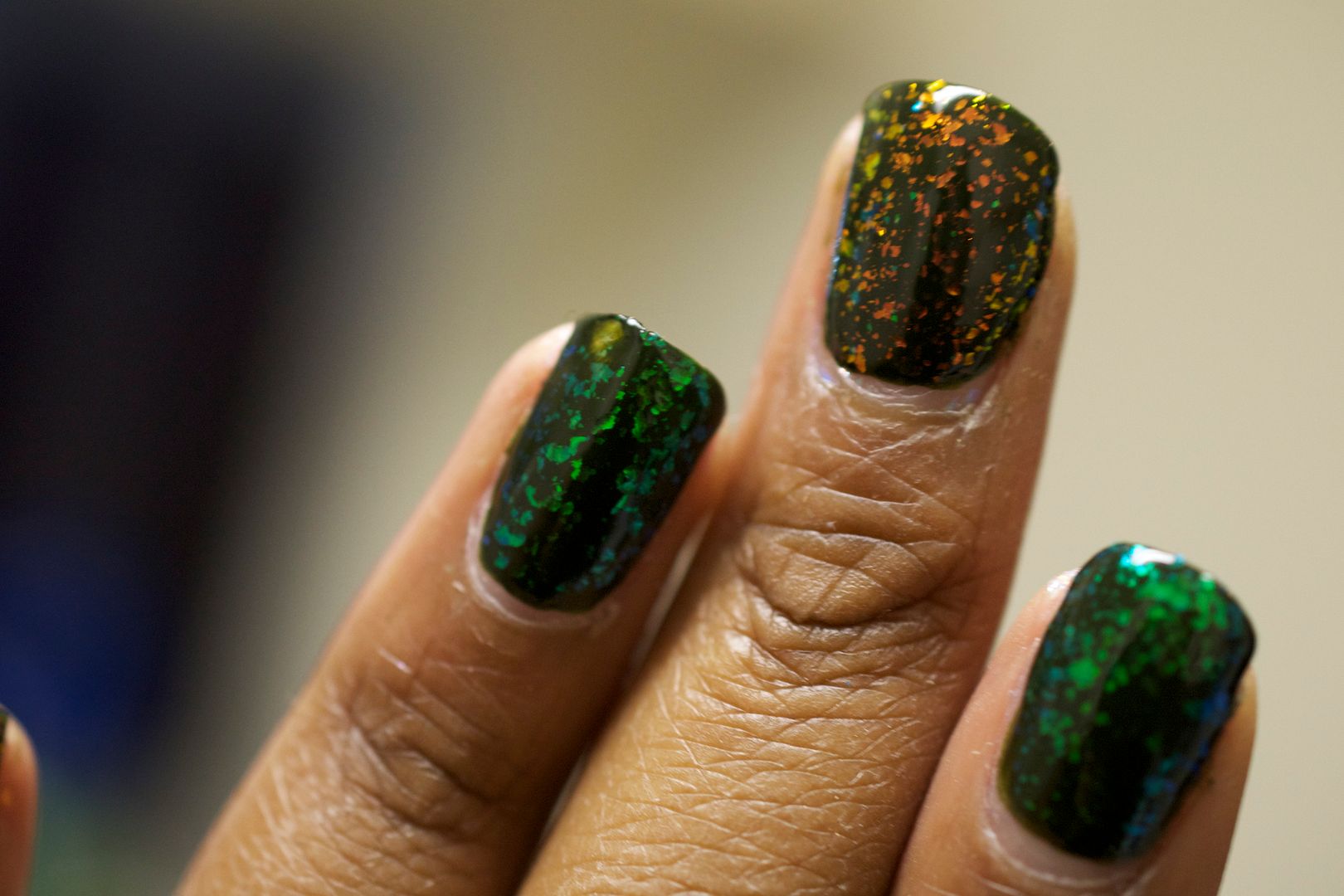 Pretty cool, uh? Please forgive me as I get acquainted with this new lens that I have. Considering flakies are the newest trend, I would definitely scoop these up if I were you. You can never have too many. Maisie and Chloe look a lot alike but if I had to choose one over the other, I'd go with Chloe.
This collection will be available on January 13th at Zoya.com. Get your pennies ready!
See any you like?
Amor de Lacquer….the series all about nail polish and nail care! Send your requests,
suggestions and ideas to Brittany@ClumpsOfMascara.com.