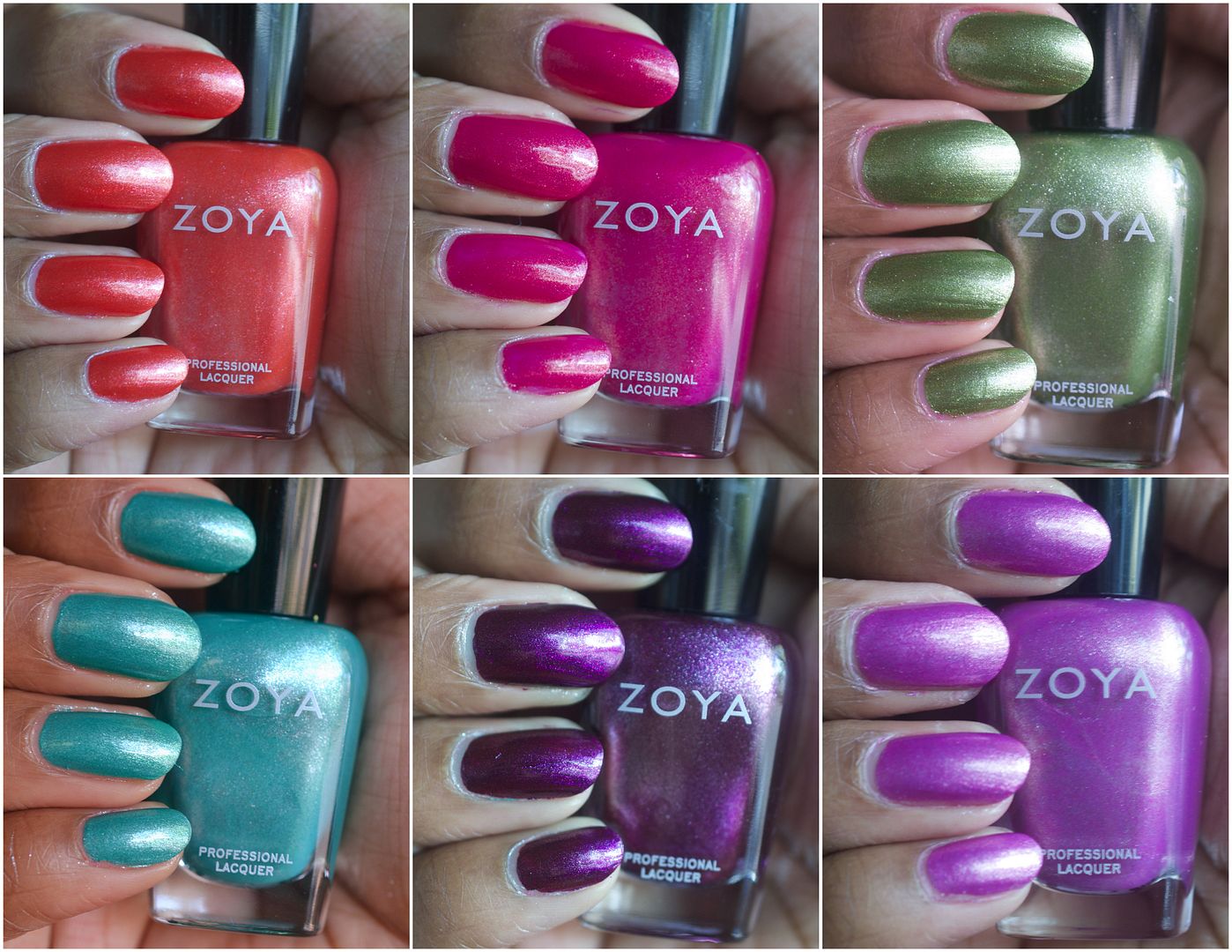 Summer has totally surpassed Spring here in Orlando, Florida and I couldn't be happier. Ask me that when the sweltering weather gets here and I may renege that I ever made this statement. Ha! This collection includes 6 gorgeous polishes with foil metallic finishes.
Mryta is medium-dark orange with lighter orange shimmer that reaches an opaque finish with 2 coats. This was my favorite of the bunch. I absolutely love orange nail polishes and so one with a foil finish just brings me so much joy. And I know what you're thinking but no, this doesn't look like China Glaze's Riveting. Riveting is much brighter.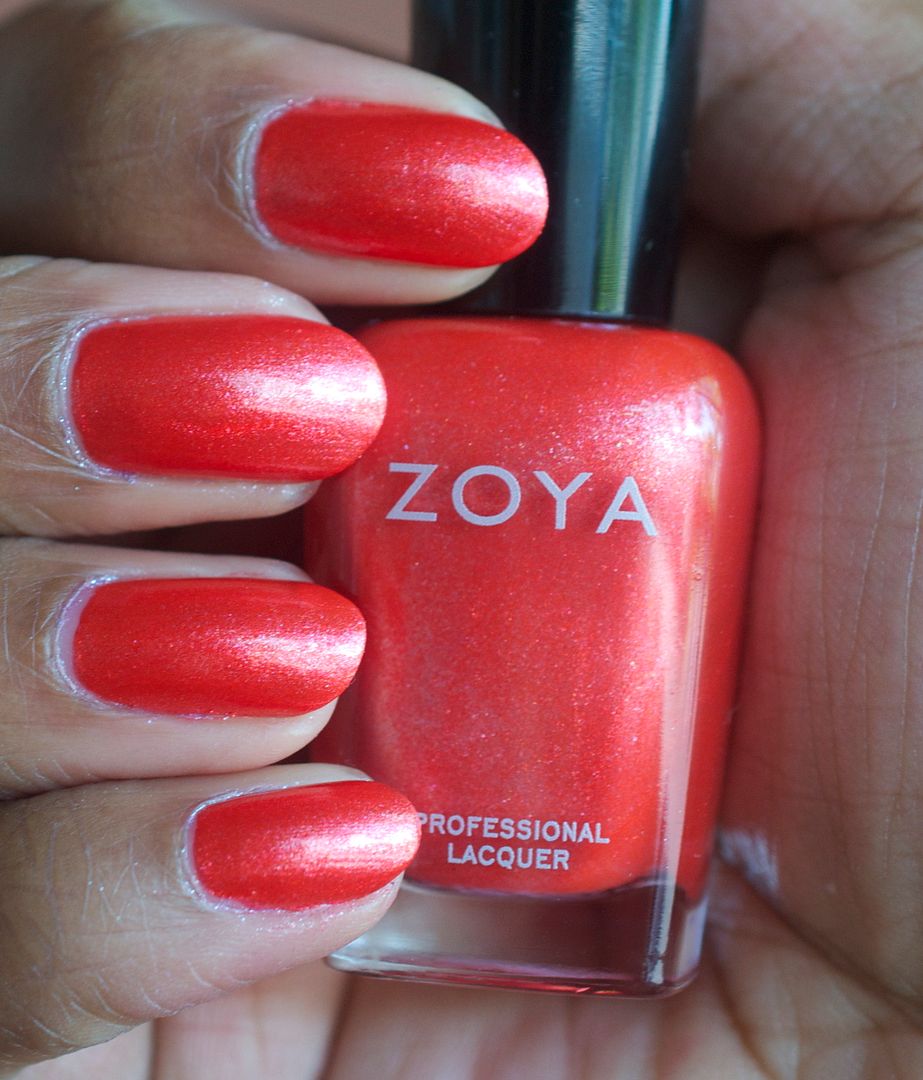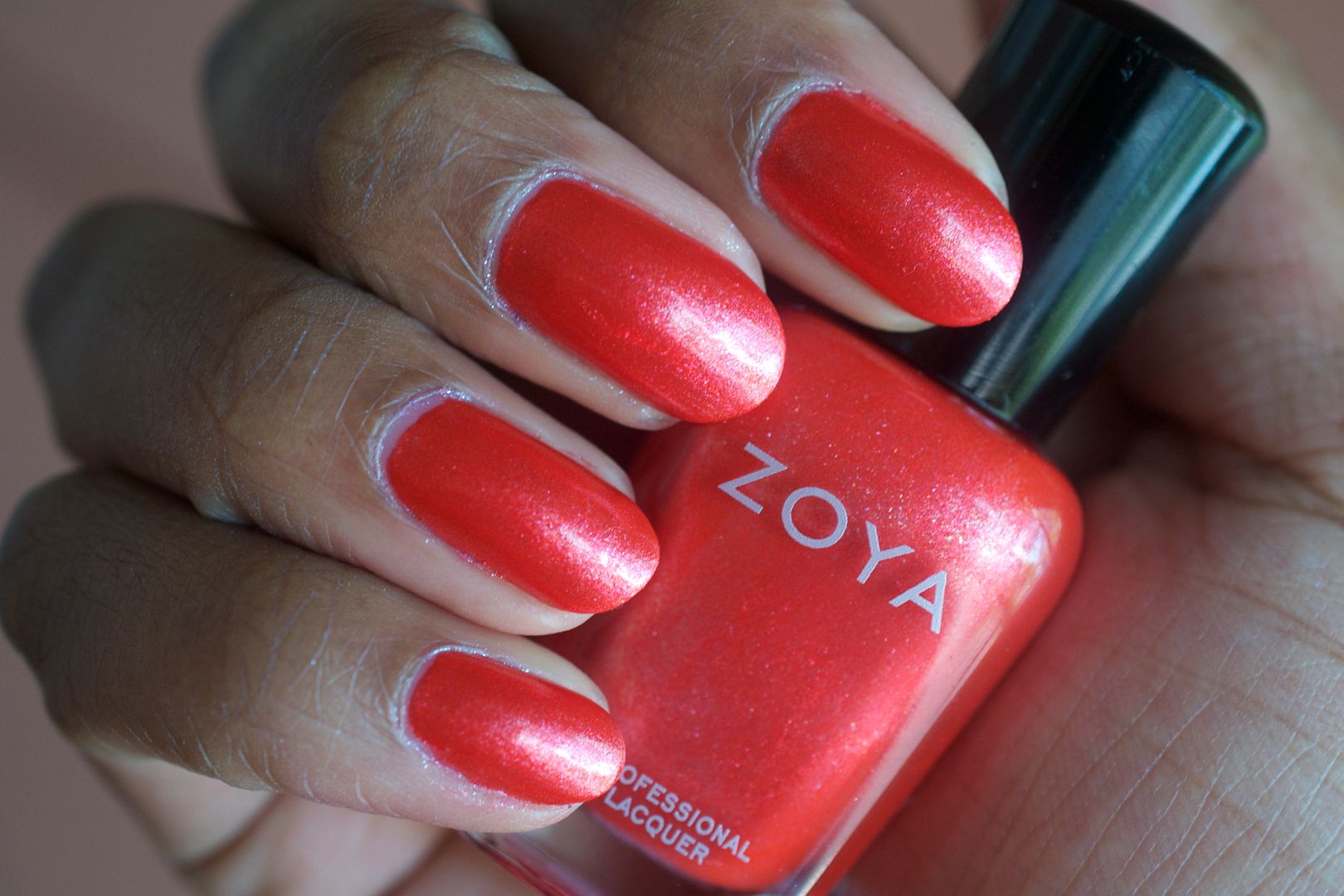 Kimber is a coral-red with warm orange-gold shimmer and of course it's my second favorite. This baby is a beaut. It's like a silvery and bright terracotta. It looks stunning and if you don't get any other polish from this collection, this is definitely the one you're going to want to get.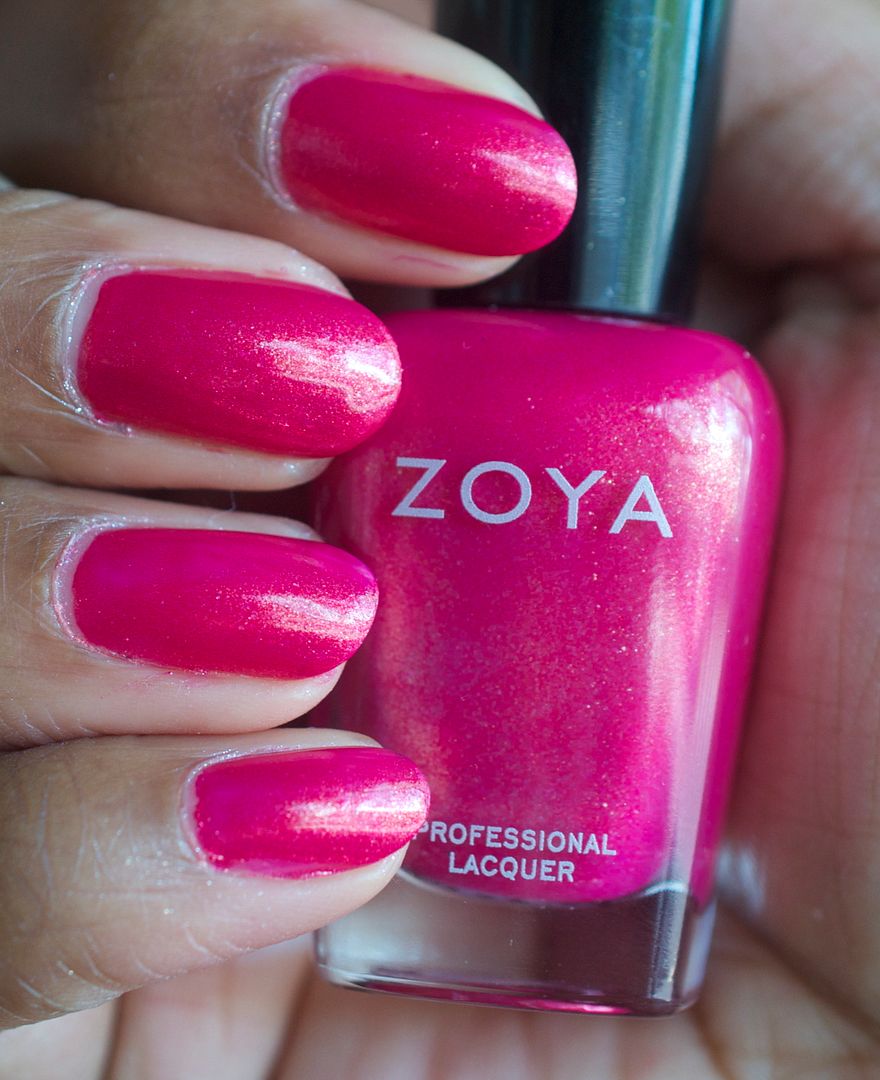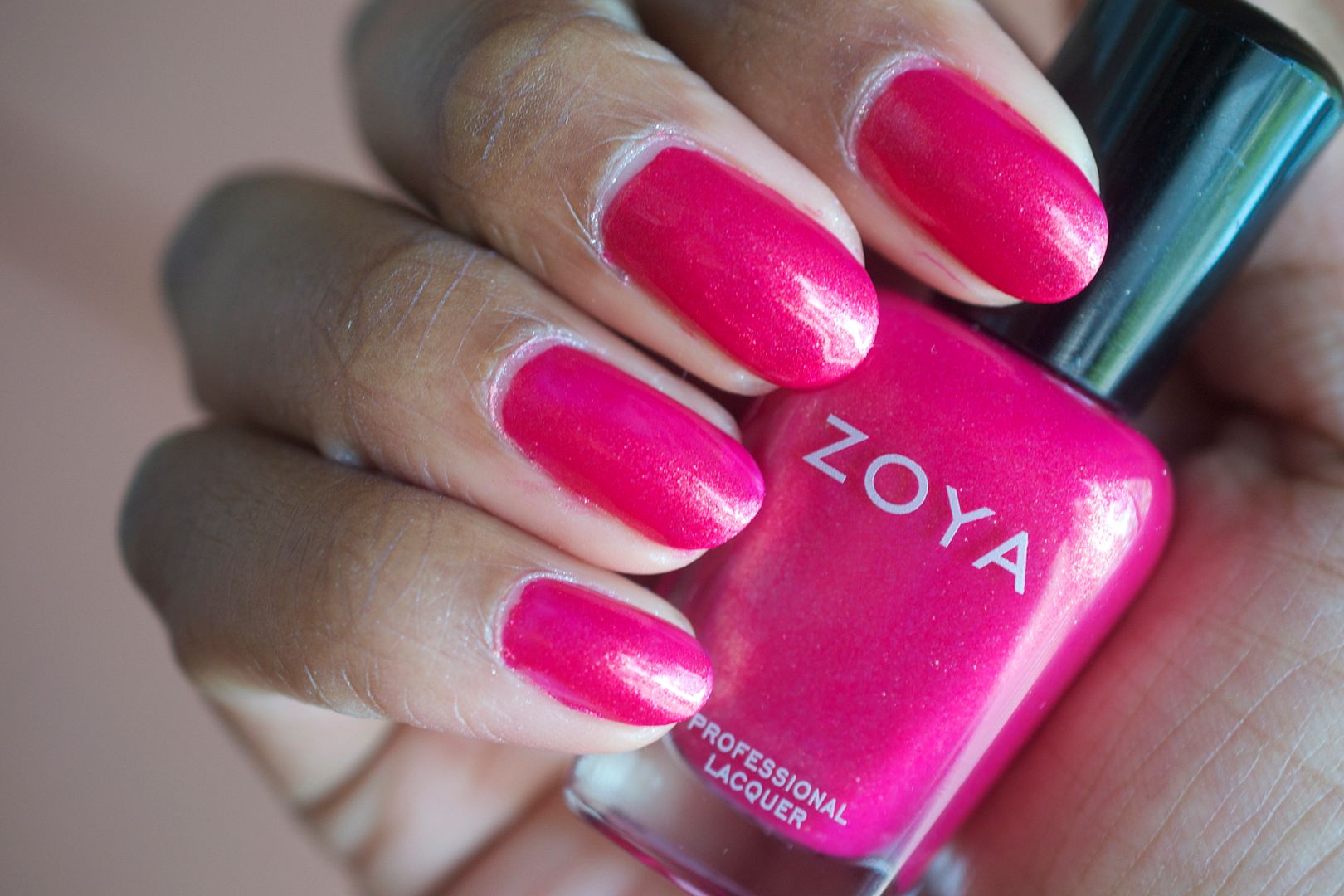 Meg was probably named after the daughter from Family Guy but that's neither here nor there. 8) This warm, lightened grassy green with chartreuse shimmer photographed so funky that I had to do some editing to show you its true color – so please excuse the pink in my fingers. This polish reminds me of money, baby. So of course I like it. Woot!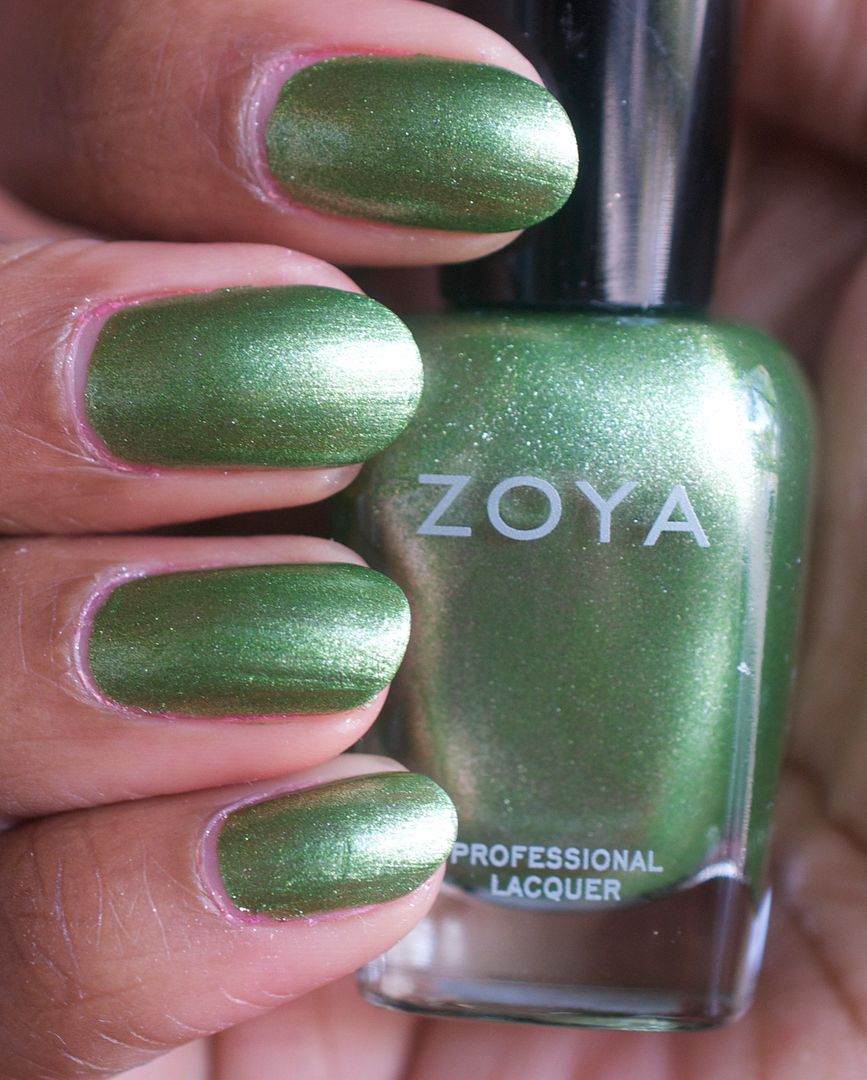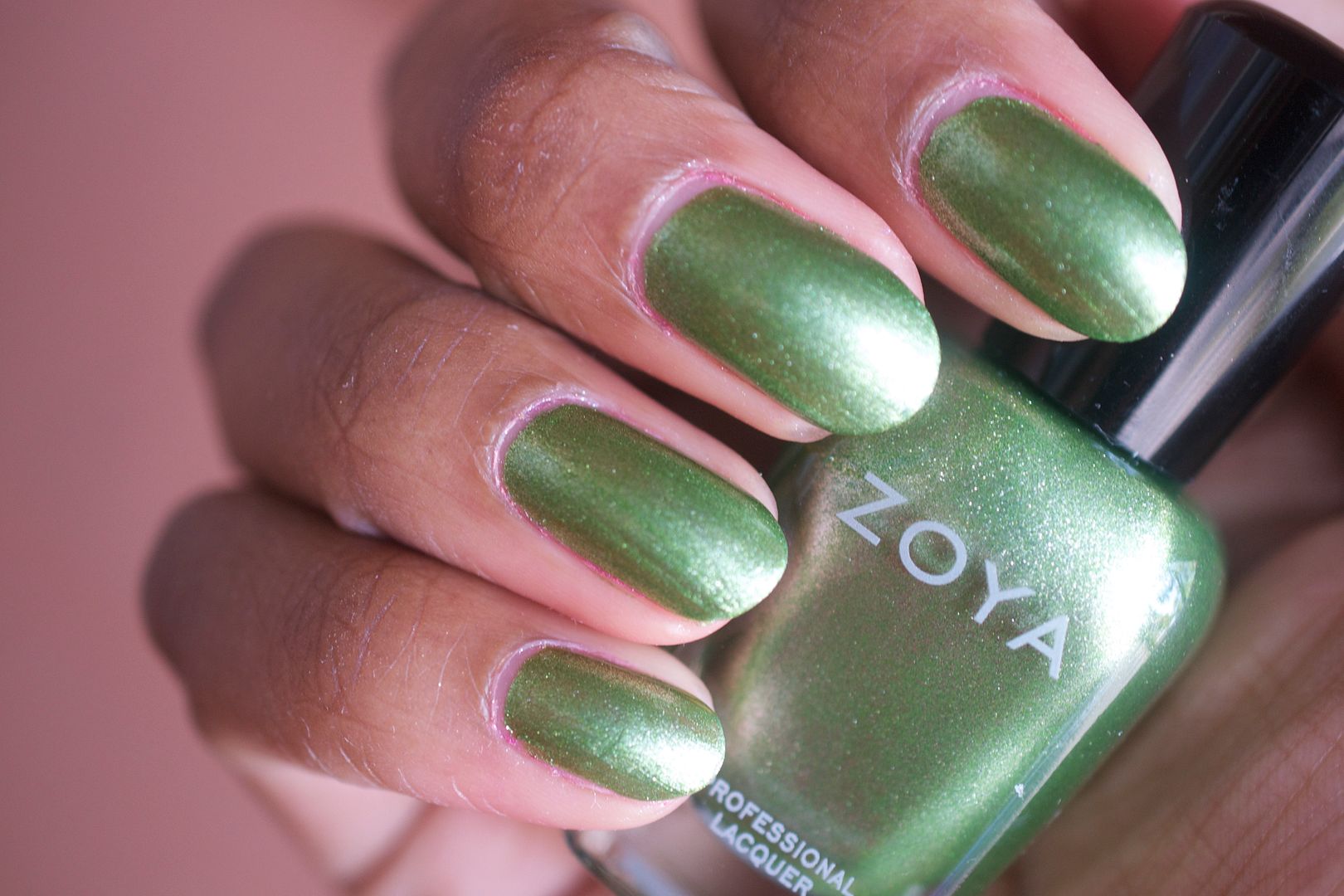 Zuza is blue-based aqua with silver shimmer and it's quite reminiscent of the waters in the Bahamas. I'd love it more if it didn't stain the nails. This is the case with many polishes of this hue. Even with a base, they tend to stain. Which is totally unfortunate because I adore beautiful aqua shades like Zuza. The first pic is of Zuzu after some doctoring up.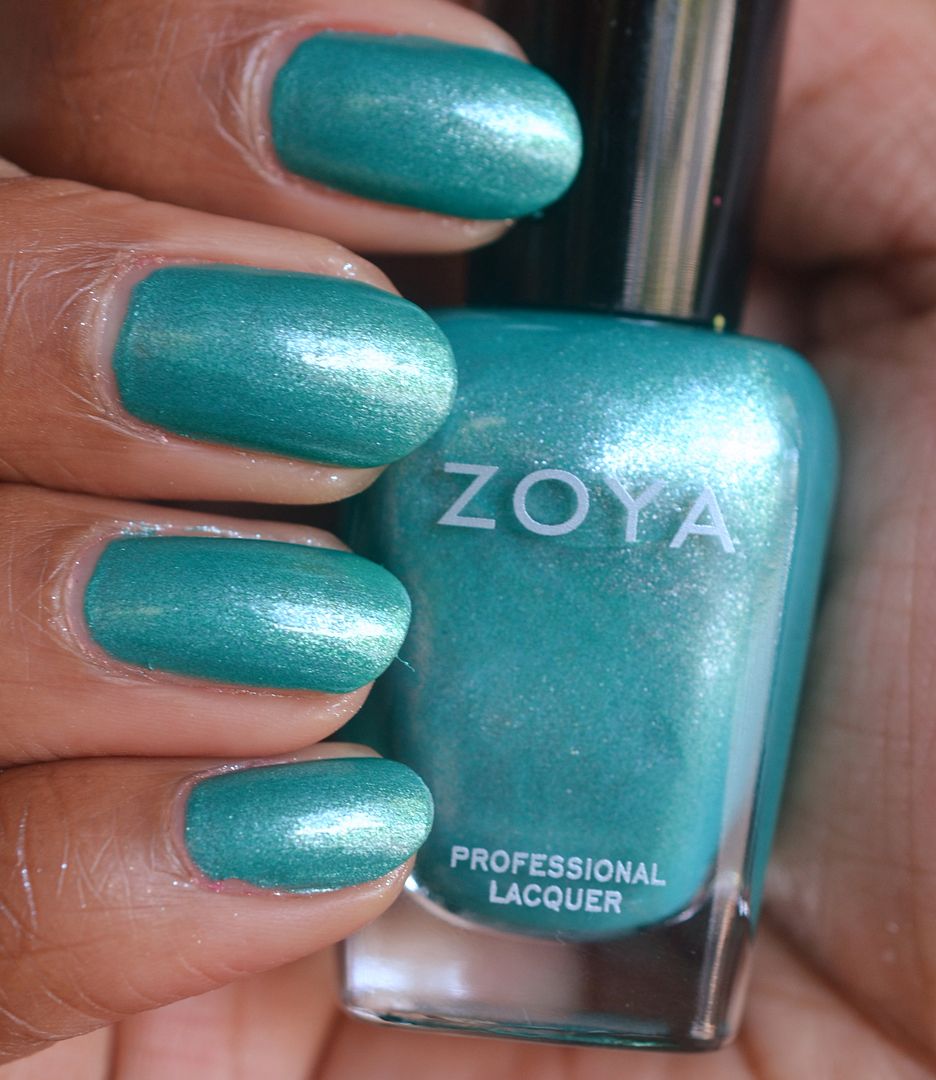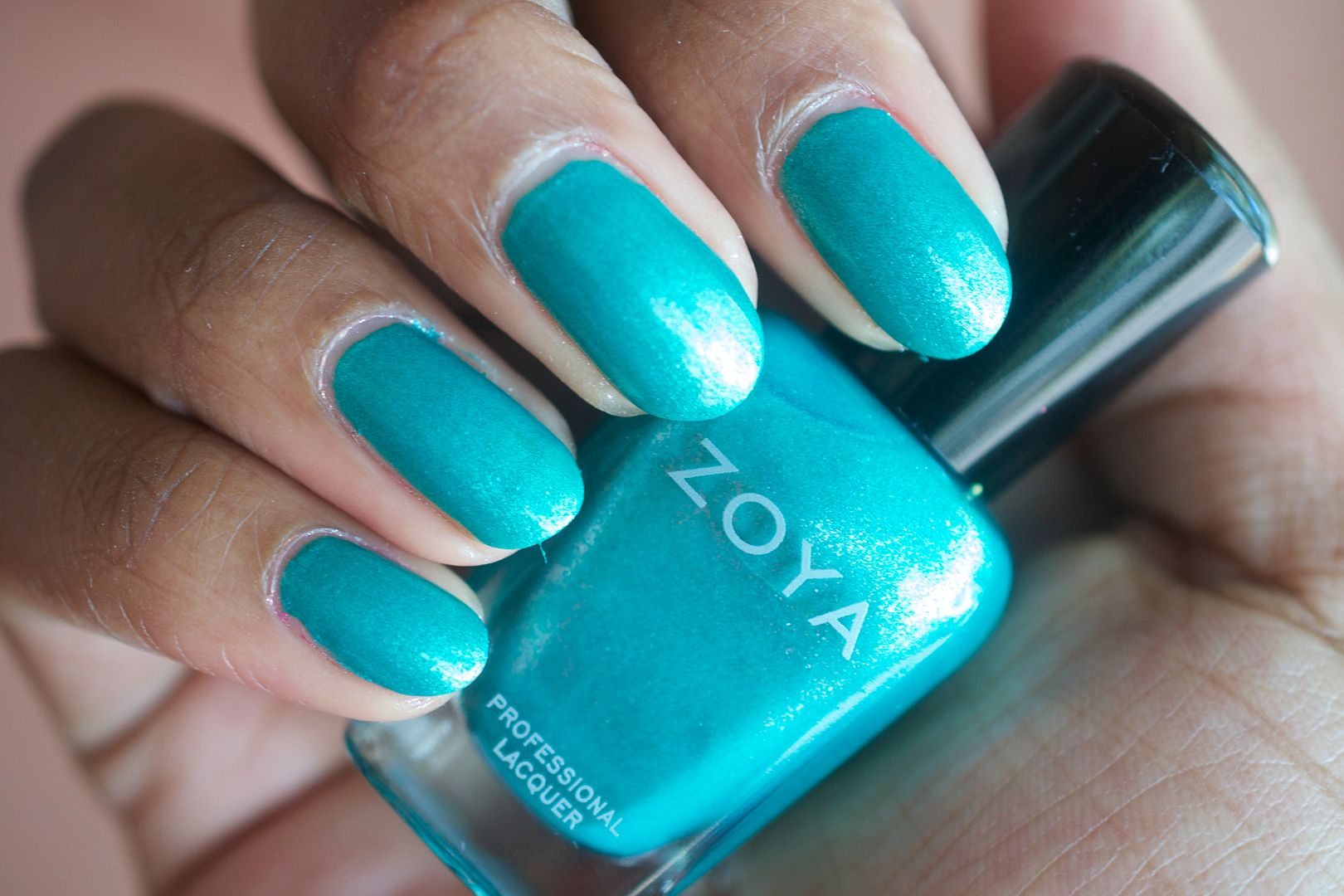 Carly is a rich eggplant purple with strong magenta-red undertones and magenta-pink and violet shimmer and whoa, how refreshing is it to see shades like this in summer collections? I love, I love, I looooove!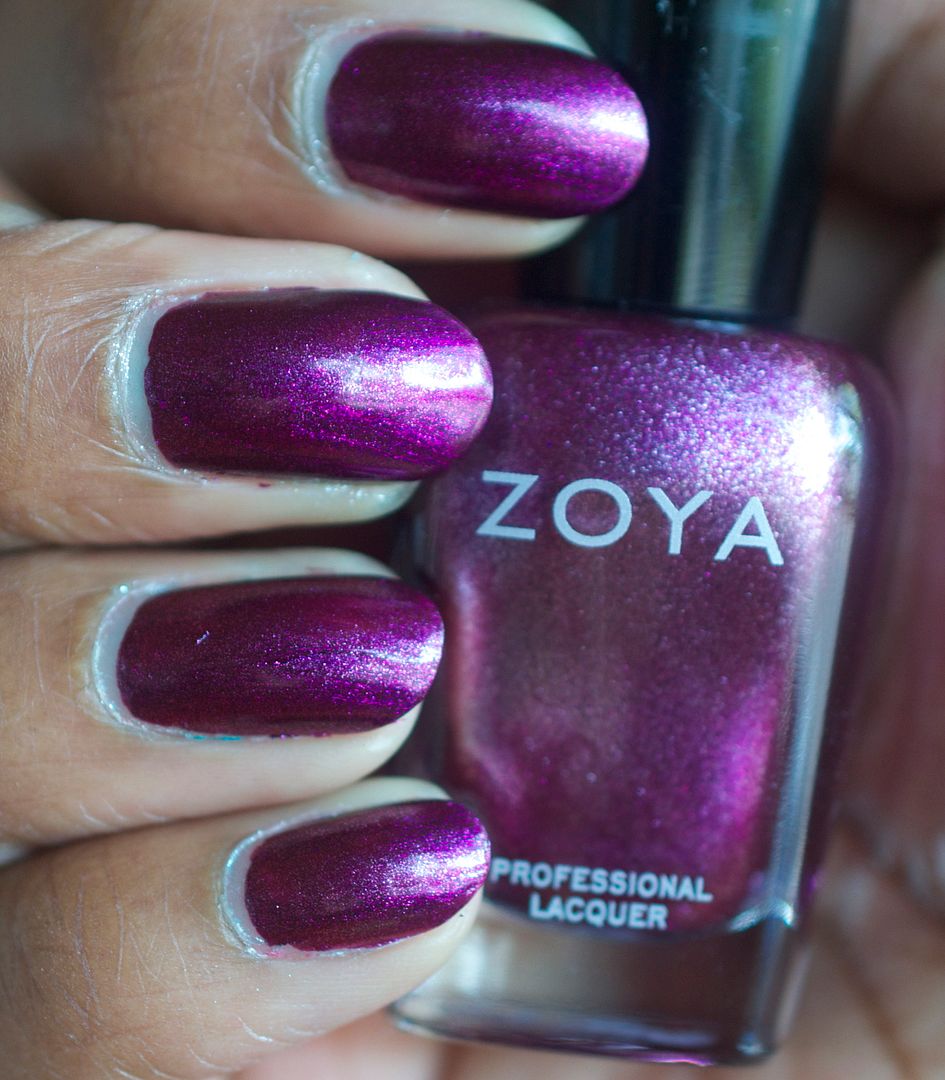 Rory is a a silver-shimmered cotton candy pink with strong blue undertones and she's pretty just now my style. You know…with her being pink 'an all. My crazy cam is giving her more "purple" but nope, she pink.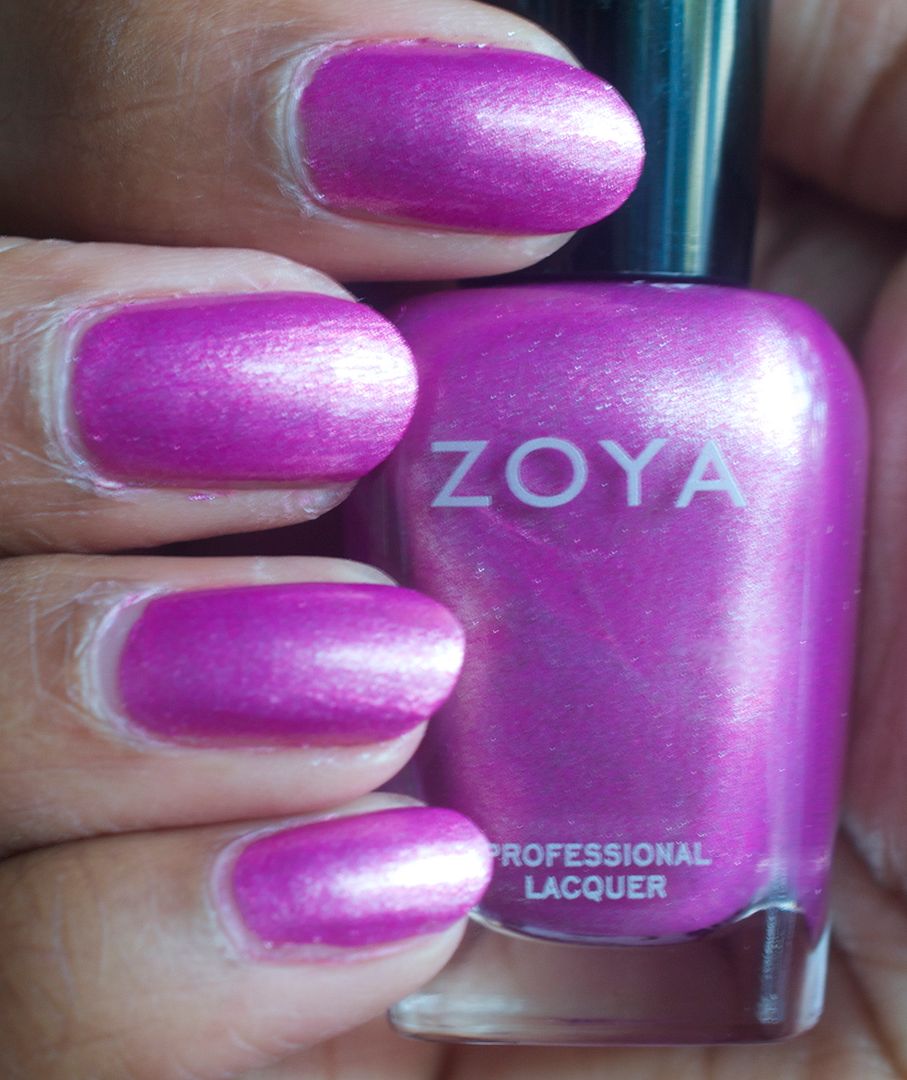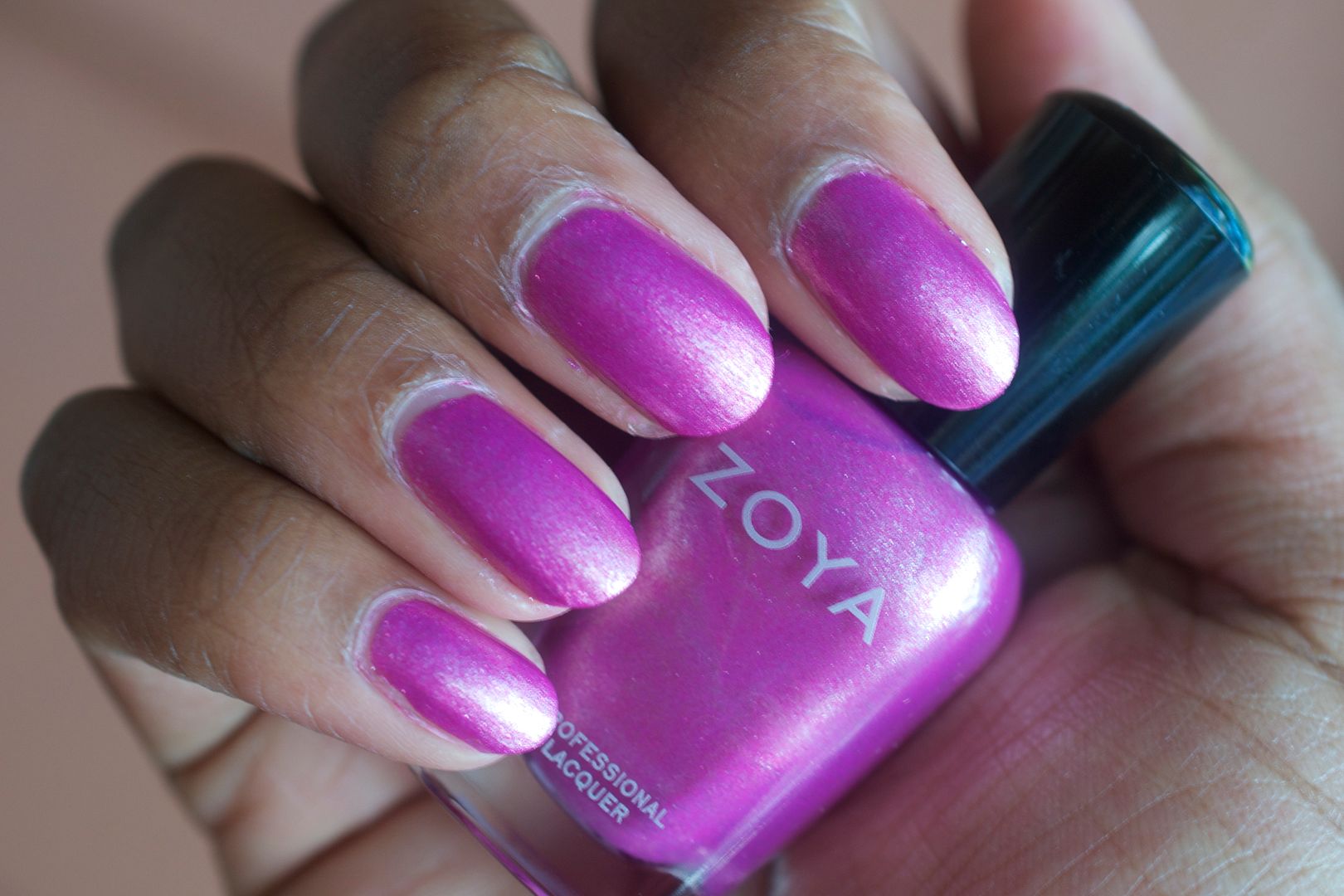 Must Have's:
-Mryta: So gorge!
-Kimber: For the ultimate pedi color this summer!
-Carly: Hot stuff!
I received an opaque finish after 2 coats for each polish. I think Zoya did an awesome job with this collection. There's a little bit of something for everyone.
Whatcha think? See any you like? You can grab these polishes for $8 a pop or the entire collection for $48 at Zoya.com.
Amor de Lacquer….the series all about nail polish and nail care! Send your requests,
suggestions and ideas to Brittany@ClumpsOfMascara.com.