Yup. I'm back with a pretty soap from Soap Hope. I am probably the weirdo in my neighborhood because who really goes around taking pictures of bars of soap chillin' in wood chips? A beauty blogger, that's who! And I have no shame in my game. Plus, I always feel like "natural products" look so much better in natural settings. Know what I mean?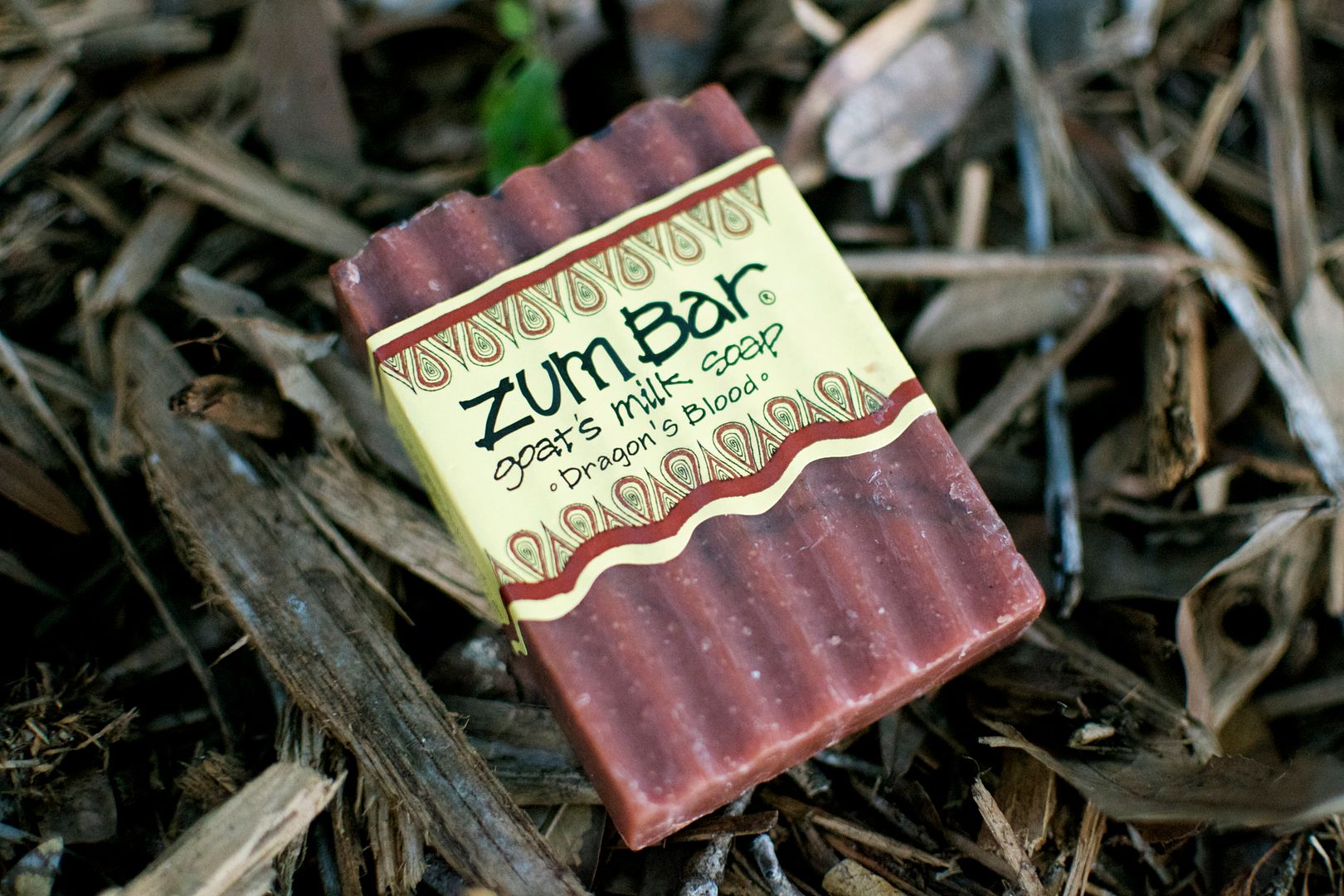 This is another wonder from Indigo Wild's ZumBars. Have you ever heard of Dragon's Blood? Yeah…well, me neither. It's a tree resin. And contrary to the name, it doesn't really come from the blood of a dragon. At least I hope not. Even if it does, though…it smells just wonderful. I'm a gal who loves woodsy scents and this bar is giving me that and more.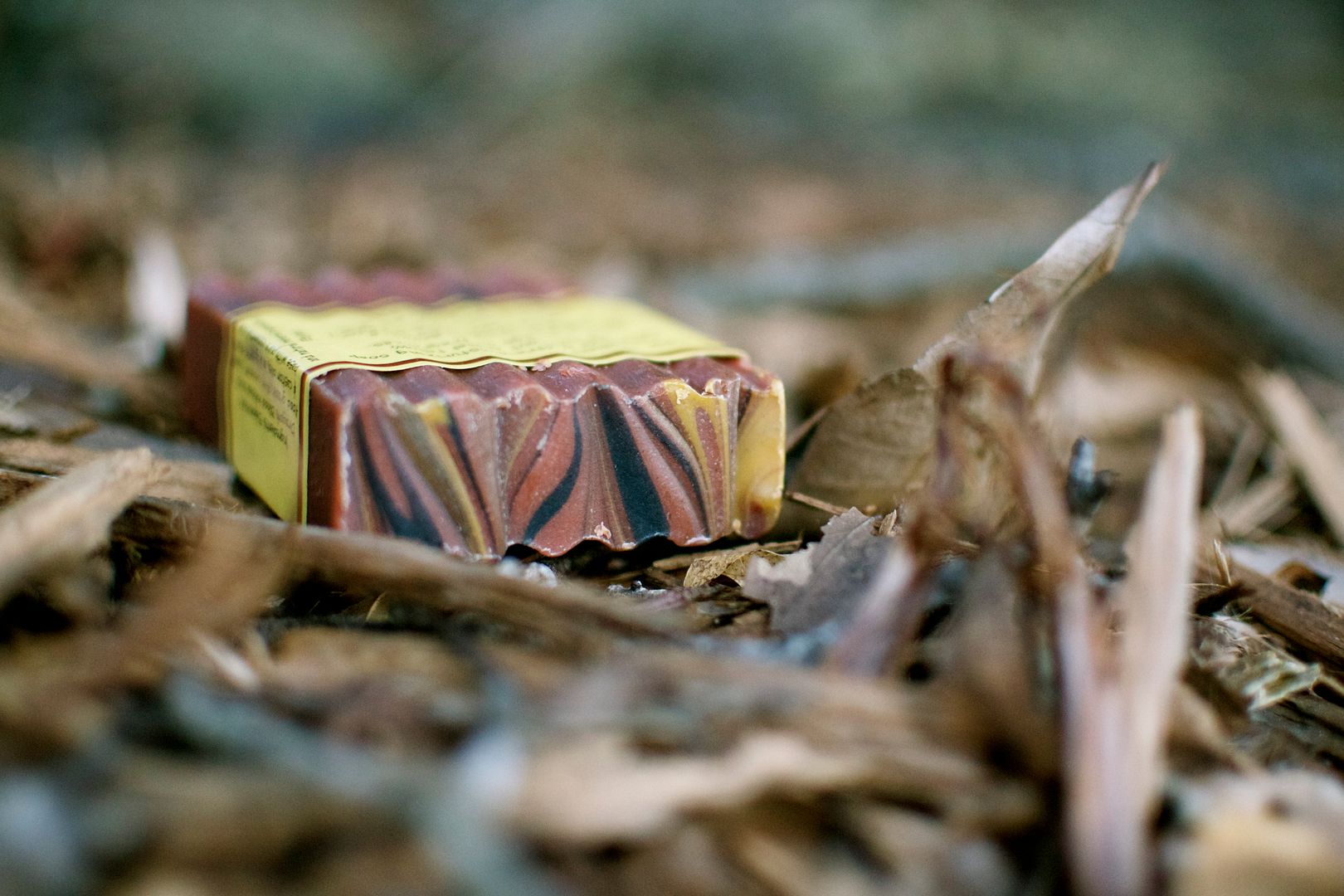 Plus I found it to be one of the few ZumBar soaps whose scent lasts for quite some time. Of the three that I've tried, I think this one may be my favorite.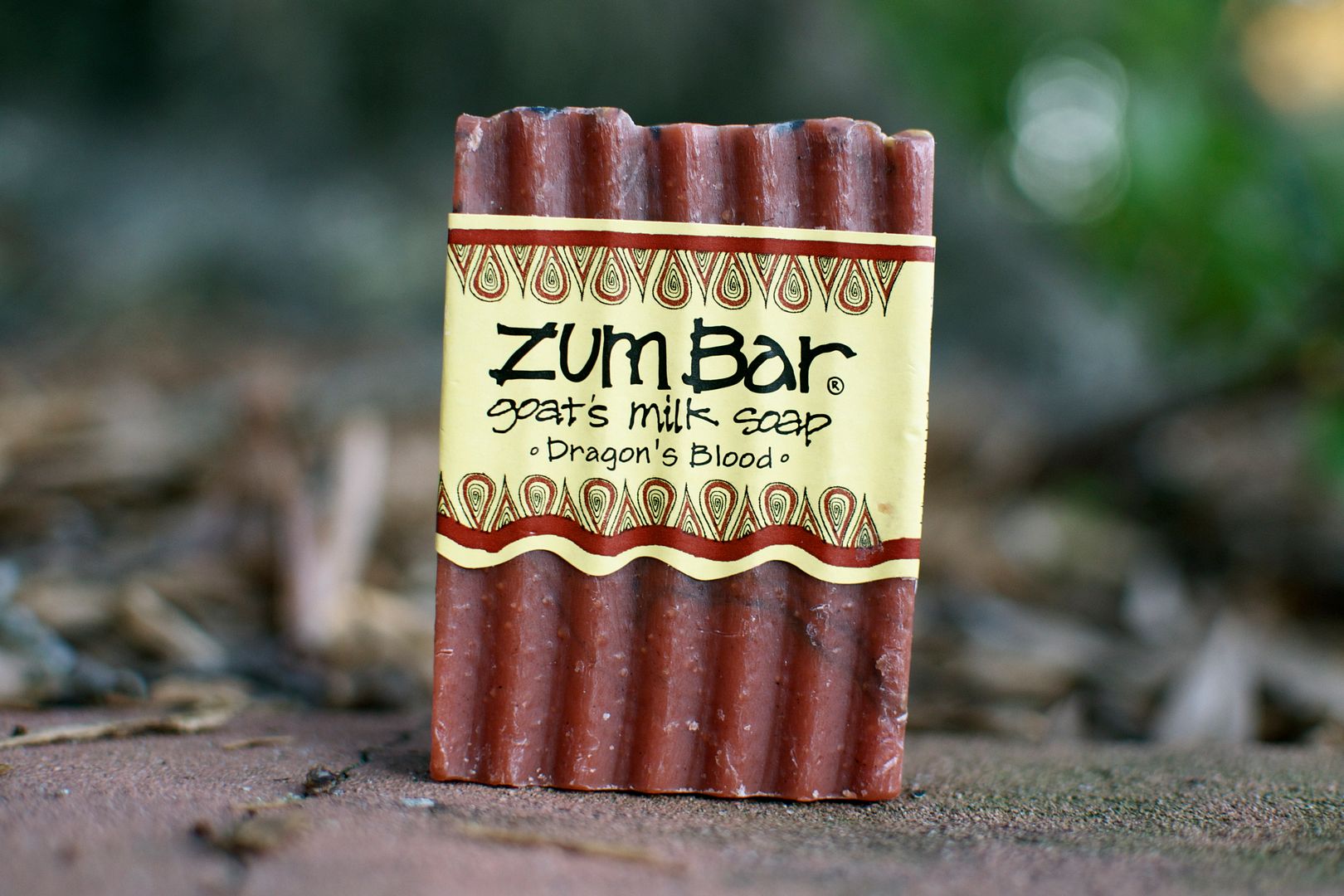 Not that I'd toss my Cedar and Citrus Mint away. Will forever love Soap Hope for making these soaps affordable.